Starting with the iPod, and on to the iPhone and iPad, there are millions of iOS devices with a lot of media and other files, which their owners would want to be able to transfer to the Mac. Unfortunately, not every file on these mobile devices can be transferred to the Mac using iTunes. Turning to third party apps, the following programs are able to transfer files from iPod to Mac in various ways and with varying degrees of success.
10. Pod to Mac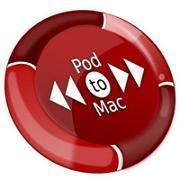 With all its features the Pod to Mac should rate higher. It can move music, song ratings, album art, photos and ringtones. It also has an easy to use interface but it cannot move iBooks as well as other types of data. But perhaps what users find lacking is that it frequently crashes while transferring files.
9. TuneAid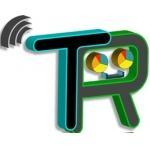 Even among basic programs, TuneAid is at the bottom of the pack. The good news is that it can transfer music from the iPod to the Mac at a decent rate. The bad news is that it is all it can do.
8. iPod Rip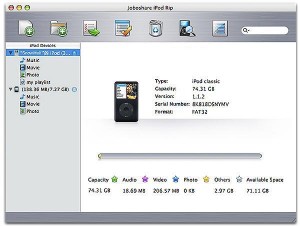 If you only need to transfer songs from the iPod to the Mac, iPod Rip by Xilisoft can do that reasonably fast. It can also transfer voice memos and album art. However, it does not synchronize song ratings and play count. It also does not transfer iBooks and does not support the iPad.
7. iCopyBot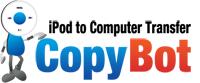 For simple transfer of single libraries, iCopyBot works fine. It is a stable build with a fast transfer speed. It can transfer music, videos, podcasts, photos, iBook files, and phone files (ringtones and voicemail). Though it has some problems with the interface and with multiple libraries.
6. Touchcopy

Touchcopy offers a full feature set of iPod to Mac transfer capabilities. Aside from music (MP3, AAC, FLAC) it can transfer other media like videos and podcasts. Additionally, it can also transfer address book entries. For some people its ability to transfer SMS, voicemail and ringtones from the iPhone is enough reason to buy Touchcopy. Too bad the program does not transfer fast enough. It also has some other programming issues, which cause occasional crashes.
5. iRip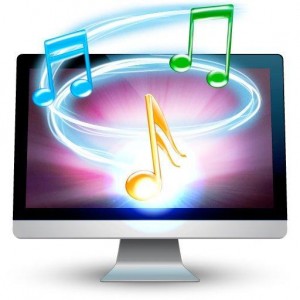 Not all iPod users put up ratings numbers for the songs they listen to. Then again, not all transfer programs are able to copy ebooks back to the Mac. If you want a quick transfer of files and you don't rate your songs and iTunes library entries, then this is the transfer program you should use. Music and videos, including podcasts, eBooks and their metadata are transferred quickly and seamlessly without any problems. The song ratings need some work, but if you don't need that, then try iRip.
4. Senuti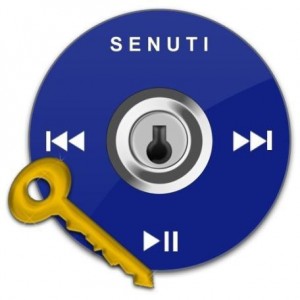 Senuti is an attempt at being clever. It is iTunes spelled backwards, it implies reversing the process of transferring the music from the iPod (or iPad or iPhone) back to iTunes on the Mac. It does the job efficiently and quickly. With a simple interface, it has a single purpose: to transfer music files, videos and podcasts. It even transfers the metadata quite well. All in a clean and uncluttered manner.
3. iSkysoft Freesync
The Freesync from iSkysoft is designed to bypass iTunes transfer limits. That being said, it is all up to the user how to use this program in transferring the iOS device contents back to the Mac, or back to iTunes, or to share these to other iOS devices. There is always that one guy who wants the same set of music for all his devices. On the other end of the spectrum, there's the other guy who wants different playlists of the same songs (or of different songs) on his different iOS devices. To each his own. Freesync can do that without any set transfer limits from iTunes.
2. DiskAid
There are a lot of things to like about DiskAid. It just is the best when it comes to transferring files from the iPod to the Mac. First off, DiskAid is one of the few transfer programs that can transfer either by the USB connector or via WiFi. WiFi transfer alone makes it worth its price. For another, there are even fewer devices, which show the iOS file structure. Allowing access to the file structure and showing it as a file tree makes for a better interface and faster content browsing, copying and When synching using iTunes, the play lists are recreated from one device to the other. In this instance, with DiskAid, your iPod library is recreated on the Mac. It is also capable of detecting duplicates and prevents multiple copies of the same file.
DiskAid is as complete as any file transfer facility for iOS devices.
1. iExplorer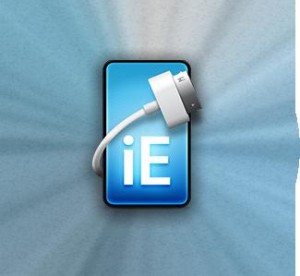 There are few apps on the Mac, which use a file-transfer interface or use the Finder to go through the contents of the iPod. The iExplorer is one such application, which allows the user full and complete access to the iOS device contents and loaded apps. Besides its own interface, iExplorer also enables Finder to see the contents of the iPod and let the user manage it like any regular folder or device. After that, accessing all data files on the iPod is just that much easier. It's like DiskAid, but with a better interface and access to Finder.