When you move a program into the Trash folder, it does not mean that you have completely uninstalled it. The app or program that you moved could leave behind associated files such as preference files, background files, widgets and others which occupy valuable space in your computer.
Uninstalling Mac programs involves a systematic process. Here are five easy steps that you can follow: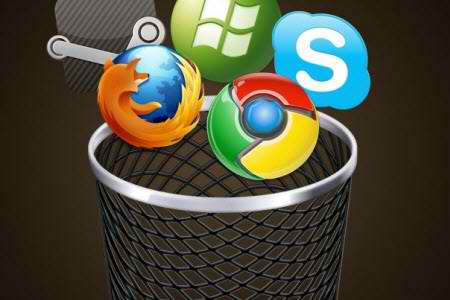 1. Try running the installer and check for the uninstall option
This step is only applicable for programs you have installed using an installation CD or disk. Run it again and then check if there is an option for uninstallation at some point during the installation process. This option is often hidden in drop-down menus. Some program developers normally include Perl scripts that are designed for uninstallation. These scripts are normally named as uninstaller.pl.
2. Manually delete programs by dragging to Trash
In your application folder, browse through and select programs you want to remove. Some programs may have single icons while others have multiple icons. Select the icons and then move them to Trash.
3. Delete associated files and application preferences
After moving a program icon to Trash, the next thing to do is to look for its associated files and application preferences and manually delete them as well. They are normally found in the Library folders or Home folder. They usually bear the same name as the program or its developer such as Acrobat, Office or Adobe.
In your hard drive, open the Library folder and go to the Library, Library Preferences, and Library Application Support folders. Look for files that have the name of the programs you just moved to the Trash and then drag them as well to the Trash.
Open also the Home folder in your Library folder and then look for the same files. If you find any, move them to Trash.
4. Empty Trash
Once you are sure that you will never use the programs you moved to Trash, you can now empty the Trash to free you up some space. To empty the Trash, right click on the folder or icon then select Empty Trash.
If you like to skip all the hassle of doing steps one through four, you could go directly to step five which is to use a third-party uninstaller.
5. Use a third-party uninstaller
This solution is the quickest and easiest way to uninstall programs on a Mac. There are several reputable uninstallers that can effectively remove all apps and their associated files including widgets, plugins, leftovers and preference panes.
MacKeeper, for example, has a Smart Uninstaller that will search through all your computer files for items that are related to a particular program you want to delete and then safely remove these items. You also have the option to view the details of a file before deleting it to ensure that you will not accidentally delete important files and programs.