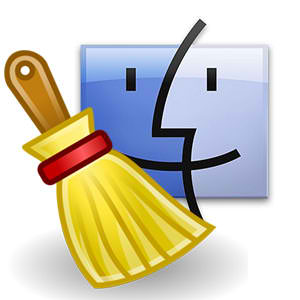 You know you have a dirty Mac when it performs slower than usual and when it freezes or hangs up unpredictably.
It means that it is bloated with junk and needs thorough cleaning if you like it to work at its peak performance.
Here are 10 essential steps to deep clean your Mac:
10. Delete duplicate files
If you have been using you Mac for several months now, chances are you might have redundant or duplicate files somewhere in your folders. They could be documents and other files that you have downloaded or saved more than once. You need to delete these files so that you can reclaim disk space and boost the performance of your Mac.
9. Clean browser cache
Whenever you use your Internet browser, it makes a cache of the web pages you visited. This can build up to several gigabytes of space if you will not delete them. Different Internet browsers such as Safari, Chrome and Firefox have different ways of deleting these cache files. For Safari, you should go to Preferences, Show Develop Menu, check Develop Menu then Empty Caches.
8. Uninstall useless apps
Some of the apps you installed in your computer may already be obsolete, redundant or useless. Part of cleaning your Mac is doing away with these types of apps. You have to completely uninstall them by removing the apps as well as their related files.
7. De-clutter your Desktop
If you are fond of making shortcuts and saving files on your desktop, organize them so that you can have a smaller number of these items. Fewer items on your desktop mean faster startup for your Mac. If you can't let go of any of those items, simply create a folder that you can consider as a secondary desktop and put there all other desktop items.
6. Compress old data
A collection of large files can easily slow down your Mac. If you have folders containing large files which you don't really need to access right away, it is best to compress those folders so that they will not slow down your system. To do it, select files or folders and then click on send and select Compressed (zipped) folder.
5. Trash the logs
Your Mac keeps a log of your system's activities. These logs can take up a large amount of memory space. And unless logs are important to you, you could really boost your Mac's performance by deleting these logs. Manually deleting logs is a tedious process but you could use some reliable Mac cleaner to do it for you.
4. Clean movies and other media
Do you always download movies, music or photos on your computer? There is a big chance that you don't care to watch or listen to some of them anymore. And these files can just be occupying disk space. Browse through your music and video folders and see which files you can already get rid of.
3. Widget cleanup
Widgets may be cool and it makes your dashboard intuitive. But if you install too many widgets, you are risking the performance of your computer. Remove unnecessary widgets by going to Dashboard, click the plus sign at the bottom left corner of the Dashboard, and then click Manage Widgets. Mark with an "X" those widgets that you think should already go.
2. Empty your Trash
Just like when cleaning the house, all your garbage ends up in trash bins and you need to empty them to completely get rid of your garbage. The same is true with your Mac's Trash folder. To empty the Trash, press Command, Shift and the Delete keys together. It will ask you if you like to permanently delete items. Choose OK.
1. Deep clean your Mac with a Mac cleaner
Software applications like MacKeeper are designed for cleaning up your Mac. It can help you clean and recover valuable disk space in your computer and boost its performance. And it does this job with just a few clicks on your computer.
Additionally, MacKeeper can also be used for other purposes such as for managing your data, performance optimization, and security against theft and other online threats.
Cleaning up your Mac should be done regularly to maintain the excellent performance of your computer. This task can be done manually but may require many hours to accomplish. The shorter way is by using a powerful Mac cleaner like MacKeeper.
If you have friends or people close to you who still keep on asking how to clean a Mac, be sure to share these simple steps with them.