Duplicate files waste valuable space in your Mac. If you often save documents, photos, videos, music and other files in your Mac, there is a big chance that some of these files are redundant or duplicates.
And because they are normally saved in different folders or in other locations in your computer, manual removal of duplicate files becomes even more tedious and time-consuming.
Fortunately, there are duplicate file finder applications that are specifically designed to help you solve this issue. Here are 5 programs we recommend.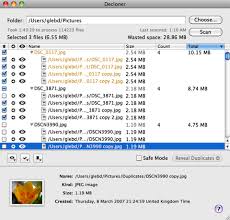 Decloner promises to provide a high level of accuracy in finding and removing duplicate files using the SHA-1 algorithm.
If you like to scan a particular file directory for duplicates, simply browse through it and then click Scan. Scanning can take some time depending on the size of the directory or folder. It will then present to you the duplicate files and let you decide whether to trash the oldest or the newest one, or to trash duplicate files manually. All duplicate files that have been deleted will just be moved to the Trash so you can still restore them anytime unless you decide to empty the Trash.
Decloner supports QuickLook for faster and easier selection of duplicate file groups. It also shows detailed information of duplicate files. And while it works well on Mac computers, you can also use it for external drives.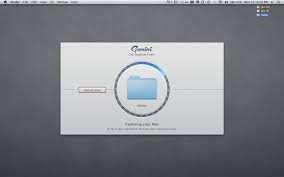 Featured by Apple as one of the best Mac apps for 2012, Gemini Duplicate Finder is a handy application with a well-designed interface. It has an impressive animation and easy navigation system, giving you complete control of the entire process of finding and removing duplicate files. It gives you a preview of your files and allows you to pre-listen audio files or watch videos before you finally decide to delete or retain them.
Gemini Duplicate Finder is incredibly easy to use. Simply drag and drop folders into the application and it will automatically scan them for identical files. Scanning will just take a couple of seconds, depending on the size of your disk.
Once duplicate files are found, you have the option to manually delete them one by one or use the Auto Select button to automatically remove all duplicates. You could use this application for both external and internal file storage.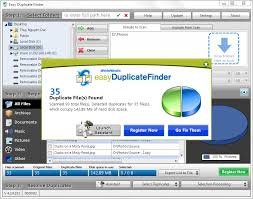 Easy Duplicate File Finder for Mac is known for its powerful duplicate file detection capabilities. It uses several methods to detect duplicates such as comparison by name, size, date, byte-by-byte comparison and MD5 checksum. These different algorithms guarantee more accuracy in searching.
In addition to its different duplicate file detection methods, it also has functionalities for file management including live preview, iTunes sync feature, iPhoto sync feature, file groups, email management tools and others.
Easy Duplicate File Finder also features customizable interface, quick search through preview mode, manual or automatic search modes, and support for a wide range of file types including audio, media, pdf, fonts and graphics.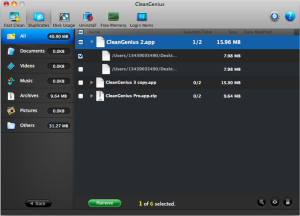 EaseUS CleanGenius functions as a Mac cleaner and uninstaller. It can also help you sort through your files according to disk usage.
As a duplicate file finder, EaseUS CleanGenius will scan through all your files including music, photos, videos, documents, text files and many others. It will find files with duplicate contents and give you the option on what appropriate action to do for each file.
1. MacKeeper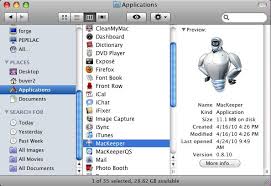 MacKeeper can help you clean your Mac, protect it from virus and theft, and also optimize the performance of your computer. Aside from that, its powerful data control feature is also very useful in protecting important files from getting lost or from being accessed by unauthorized people. It also has the capability to find and remove duplicate files. MacKeeper's file finder can detect duplicates even if they were already renamed.
One of the advantages of MacKeeper is its strong customer support. You may contact them anytime for technical help for any issues you have with your computer.