For the busy startup entrepreneur, running your own business and juggling family life may take a toll on your sanity. When it comes to balancing debits and credits in your accounting spreadsheet, things can start getting complicated when you throw suppliers, utility bills, employee salaries and taxes right into the merry mix. The good news is that armed with the correct accounting software for Mac you can manage the daily affairs of your business and help grow your business. At the same time you still have time for yourself and your family. The list below is not comprehensive, but it lists down the 10 best ones you can try.
10. QuickBooks 2013 R5 for Mac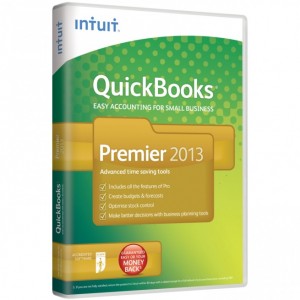 Quickbooks is a software that prides itself for being an all-in-one business tool. Users can easily run their businesses from their MacBook with this software. It allows the user to track cash inflow and outflow, manage payment schedules, monitor payments received and identify areas where savings can be made.
9. MYOB AccountEdge for Mac

This is a software and business tool that is being used worldwide not just by small businesses but even full-fledged companies. Accountants themselves admit to using MYOB because it saves them time and is a great way to track inventory. This software has had several version updates and can be customized to suit different business requirements.
8. QIF Master for Mac

QIF Master is a software that can be used to enter different kinds of financial transactions to Quicken. Most major banks allow their cardholders to download information about their newest transactions into a QIF file or Quicken Interchange Format thus allowing the user to enter these data into their Quicken accounts. What the software does is instead of having you tag and label each transaction manually, it simply automates the process and creates meaningful and easily recognizable categories.
This software also converts comma-separated value (CSV) data into QIF. Additionally, it can also create outputs in CSV format, when required.
7. NeatWorks for Mac

If you hate stuffing receipts and invoices into envelopes for future reference, you can just use this great peace of software called NeatWorks for Mac. Besides receipts, invoices, bills and business cards, it can also scan any other document. But more than just a powerful scanner, the product files and sorts your data by identifying and extracting the information for you. NeatWorks lets you come up with PDF files, reports and an organized library of your receipts and expenditures. This comes in very handy during tax season and saves you the time of having to pore through every receipt for the IRS.
6. Express Accounts Free Mac for Mac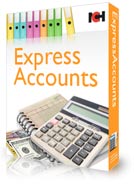 For small and medium-sized companies, it would be ideal to use Express Accounts for your accounting concerns. This product is a professional software with more than just bookkeeping features. It allows the user to efficiently track payables, receivables as well as incoming sales. The software allows users to create 20 plus kinds of reports including an income statement and a balance sheet. One can also create and print checks from here.
5. FinKit for Mac

The FinKit is a dream software to have for business people, especially those who really like crunching their numbers. It can calculate different sorts of problems including computing for assets, bonds, interest, dates and so much more.
4. Budget for Mac

Budget is a software designed to help all individuals manage their finances better. If you're tired for living from one payday to another and are having a hard time paying off your bills, this software will help you get back on track. It will also identify where your money is going every day and point out to you where it should be going instead. It makes use of a proactive envelope approach as opposed to a reactive register one which is commonly seen in home financial software. You can also integrate this with your Ical account, your email and address book.
3. Manager for Mac

Here is a free accounting software for MAC that has received good reviews from users and software developers. The selling point of the system is its sheer simplicity – it does not require highly technical knowledge or skill to be able to navigate and use it for the first time. Besides there being no cost, this accounting software has a user interface that is both innovative and intuitive. You can do payables, receivables, taxes, financial reports and manage your cashbook all at the same time. As mentioned earlier, it does not require financing or accounting skills to use, so even students who are working their way through college would find this software helpful in their lives.
2. Horizon for Mac

Don't want to miss another bill payment? Whether it's for insurances, your mortgage, or household bills, you can efficiently keep track of dates and payments due with this software called Horizon. What it does is give the user a calendar interface and then ask him to enter information about the payments that need to be done. Simply click on the date and key in the specific number. You can also enter your income from your salary and other earnings. For recurring bills, you can enter the information and the software will process it. Since it is in a calendar interface, you can move back and forth and review your previous expenses as well as plan for future ones.
1. Power E*TRADE Pro for Mac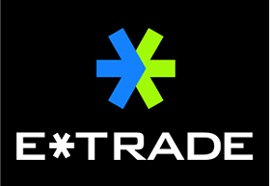 Power E*TRADE Pro is another accounting software for MAC that you can use. It is a Java-based software trading platform that also runs on the PC. This software is more suited for more complicated financial calculations – say tracking the stock market for profit making opportunities. Power E*TRADE Pro gives the user access to real-time stock and option quotes; account trade management; direct access trading and other advanced features. It also gives alerts and has market data scanners. The software is available for free for Power E*Trade customers. With this tool, you can manage your trading business more efficiently and conveniently.