If you don't have much know-how about software or audio and video formats, then you're fine. Lots of people don't understand much about that technical jargon, but the thing here is when you need that know-how. So what's your reason for learning about conversion? Do you use a blog and are expanding into videos? Do you make short films online and post them in easier to download file types? Well, whatever the reason, know that there are many different programs you can use both free and cheap enough, but also feature some pretty impressive quality to them. Here's the top MKV to AVI converts for the Mac.
10. Wondershare Video Converter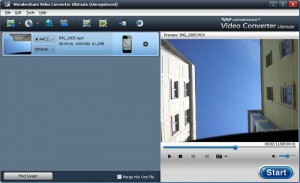 This is a fairly powerful program to use when it comes down to the MKV format. As wondrous as it may be, MKVs are often hard up when compared to other video formats. Though the compression can at times be remarkable, and multiple languages can be stored on one file, the format isn't widely used. Of course, with the right program though, you can adjust a file to convert into a specific language or with a specific set of subtitles. Wondershare is that program, and it does the job pretty well.
9. Video Converter
The name of the program says it all because there isn't much to say anyway. Having a fairly simple interface, along with a great User Interface, this program handles so many different video formats and it outputs at them in the same formats if you need them to be. Of course, the issue with this program is that it isn't very deep when it comes to the options menu. This doesn't make the program ideal for those that enjoy a little bit more meat to their converting experience. At the same time, it also suffers from a slow converting speed.
8. iSquint
While this program has been discontinued, it doesn't stop it from being a crowd favorite. It has multiple supported formats, which are also outputs when you need it. The thing here is that it hasn't been around for a while, so you can only expect it to run on Mac OS X 10.3. which is reasonable for users that enjoy their old school operating system.
7. SmartConverter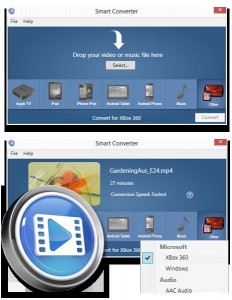 Yet another ingenious little tool you can use for MKVs, SmartConverter is straightforward, but it also outputs amazing quality and has enough features to tide down newbie users. While the interface is a little harder to follow, the program is definitely worth a good long look.
6. FfmpegX
The title is a little confusing, but don't think for a second that this is a fake program. The developers who've taken the time to make this program have created a converter with a lot of power backing it up. However, it's also incredibly easy to use, boasting that drag and drop interface which makes all the conversions so much easier. It also has batch conversions, but putting them in a batch will result in all of the files being converted into a specific output.
5. iMedia Converter
Most of the programs on the former side of this list boast a lot of great features, and their mostly free. For those that can risk a little money for quality, you can be sure that iMedia does the job, and does it incredibly well. However, it is priced at around $50, which is very steep for an average user, so those this one is for those professionals that need conversion for work instead of play. It has support for HD videos, can output in DVD formats, and can also be used for iTunes.
4. XiliSoft Video Converter
Xilisoft has a hell of a lot going for it that other programs don't. You can use it to edit videos to be brighter, you can extract certain audio segments, and you can also bring out images from those long movies you like. The accurate trackers are also great for specific extractions and splitting videos for when you need to create scene segments.
3. AVCWare Mac Video Converter
You can buy a lot of things for $40, but sometimes quality is worth all the cash you want to spend. Similar to Xilisoft, but with a bit of a faster conversion time, you get some pretty good quality videos in very little time.
2. Handbrake
Before moving on to another priced list option, there's one freer program, which is here for a reason. Handbrake converts with a quality that matches paid software. It also supports tons of video formats, has editing options, and converts at lightning speed too. In fact, there's very little reason why you shouldn't pick this program, why not check it out before looking up the number one program.
1. Aimersoft Video Converter
If you really want all the bells and whistles when it comes to a converter program, then open up your wallet and be prepared to shell out around $35 for Aimersoft. This program lacks almost nothing from the things on this list. Barring the need to split and merge videos, you're pretty much safe in terms of options and editing ability. Nothing much needs to be said about this program, pick it up if you get tired of Handbrake.