As you may already know, video files come in different types and formats. It would be very difficult to implement just one type because each one serves a specific purpose and has its own strengths and advantages. The concern now is if you want to make that video work for your MAC or Apple device, you would need a video converter to make it run. The good thing is that there are various video converters for MAC that you can use. You only need one software application to make different file formats run, here are a few that you can choose from.
10. Aimersoft Video Converter Standard 2.0.1

Aimersoft Video Converter for Mac is one of the ideal tools to use to convert videos and make them compatible to Apple devices. If all you're after is converting files, this would be more than enough. However, if you are looking for more advanced features such as adding watermarks, captions, creating slide shows or doing further editing, you will find this software lacking. Additionally, it does not have the capability to automatically split or divide video files into smaller files. You can do this on the Aimersoft Video converter but you would have to do it manually. On the plus side, this video converter allows you to crop and remove unwanted images from the video file. The user can also rotate videos in 90-degree angles – you need this if you took the video with the wrong orientation. The tool also lets you download audio files from the video and save it whatever format you desire.
9. iMedia Converter Standard 2.0.7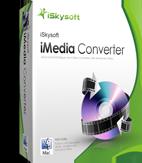 If you need a media converter that has the capability to merge and split different files into different sizes, you can try the iMedia Converter for Mac. Besides being a video converter, this program can also do minor editing, merging, splicing and trimming. It can also adjust the color saturation, brightness, contrast and volume. It also has the facility to add other design elements like text overlays and watermarks, as well as special effects filters for embossing, black and white, old film and others. One advantage of the program is the automatic looping during the review. With the before and after clips in side-by-side screens, the automatic looping is a big help in reviewing the changes before they are committed to the saved file.
8. Wondershare Video Converter Standard 2.0.2
Wondershare Video converter has all the necessary features to convert videos. It also has an organized drop-down menu style that is easy to use. The software allows for batch conversion as well as converting one file into different output formats. Adjusting audio volume, video image brightness, contrast and display can be accomplished in only a couple of steps. Additionally, you can clip and edit portions or segments of videos with the Wondershare Video converter. One advantage it has over the others is that the video preview repeats on a loop.
7. Daniusoft Video Converter for MAC

This software boasts of editing tools and features that allow you to customize videos with varying image orientation, saturation, contrast and brightness. Special effects can also be inserted such as inverse lighting, sepia or black and white. Like other video editing software, you can edit out unwanted portions of the audio and video file. You may also merge separate files into a single video and conversely split one large file into manageable sizes.
6. ImTOO Video Converter Standard 6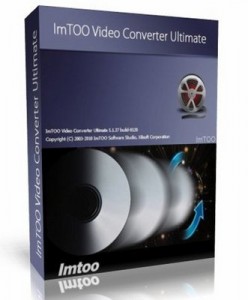 ImTOO Video Converter for Mac can compile different images into one slideshow. However, what really sets it apart from other software is that it has a bitrate calculator. This feature allows you to check video output parameters and keep the file down to an ideal size. This software also has multiple file conversion capabilities that do not require the user to re-add the file each time. What it does not have are basic editing features such as adding a watermark, cropping video images and merging files.
5. 4Media Video Converter Standard 6.0.3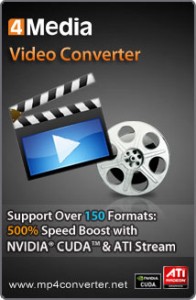 What the 4 Media Video Converter for Mac lacks in basic features it makes up for being able to convert all kinds of video file formats. However, there are particular formats wherein one would have to pass through several steps to convert. For example, AVI does not directly convert to MOV, but it would be possible to convert it if it is first converted into anmp3 file and then converted to AVI or MOV. The developers tried to make this product as simple and as uncomplicated as possible. However, should you run into any problems, they have a tech support team on standby.
4. Aiseesoft Video Converter 3.2.22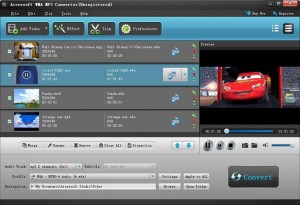 The Aiseesoft Video Converter for Mac is great in that it has an edit subtitle feature that some people find very useful. Other than that, it has most of the basic functions that can be found in other video converters, however it doesn't have some of the more advanced editing features such as video rotation or adding special effects.
3. Xilisoft Video Converter Standard 6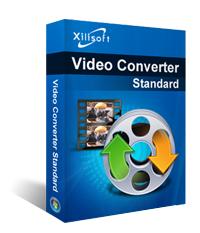 Xilisoft Video Converter for Mac is one of the few that has a bitrate calculator tool as well as the ability to make slideshows from static images. One of the common problems when using this software is that you'll have to convert the files to generic format like MPEG before you will be able to convert it to the actual format that you prefer. On the plus side, Xilisoft is an efficient audio converter that also has a snapshot function.
2. AVCWare Mac Video Converter 2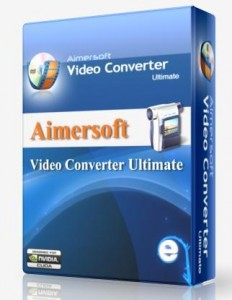 The AVCWare Mac Video Converter offers 11 special effects filters. Users can crop a video simply by entering the pixel size or dimension you want or typing the position of the targeted crop area's position. For example, you can crop a video by dragging a box on the image, typing the desired pixel dimensions or typing the crop area's position in a field. The downside is that this converter does not have a side-by-side comparison feature.
1. iFunia Video Converter Pro 2.9.1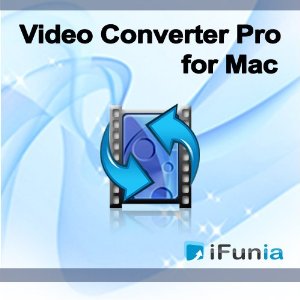 iFunia Video Converter Pro for Mac is on the top of the list because it is the only converter that has an auto shutdown feature. This is an ideal thing to have especially if you have long hours of video editing and converting ahead of you and you have to leave your Mac device open.