Are you looking to build a website but don't want to spend a fortune paying for a web designer? Although there are a million tools through which you can make a free website, the lack of functionality and dynamics in them, perhaps may have dissuaded you from using them at all. But, there is one quality and cost-saving option for you, which stands out from all the rest.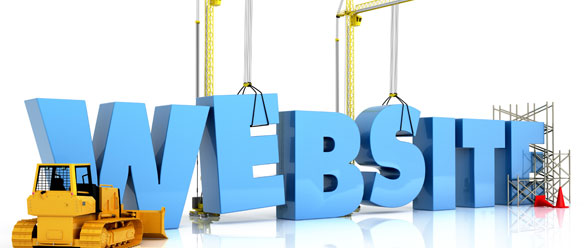 There is a website builder that allows you to create your own website at a fraction of the cost. Instead of hiring a web designer, you can build a quality website that is fully in your control. This is precisely the reason why this wonderful tool has been awarded by several reputed international magazines. Here is how you can build your amazing website by using 1&1.
Registering
The first step is to register and log into the website. Once you are logged in, click on 'Hosting'. You will then be brought to a page with the details about the packages and pricing. Choose the one that fits your need and budget. The most basic package starts from £9.99 per month. After completing the payment process, you will be asked to choose a domain name. There would be times that the domain name you want may not be available. In such case, you will be given alternative domain name choices. Once you have chosen your name, you will usually get a username and password within 24 hours of completing the payment. Once all the information needed is supplied, you can now log in to the website's  control panel.
Creating the Layout
After logging into the control panel, click on 'Websites & Applications' and select 'WebsiteBuilder'. You will be given the choices to select the number of pages, as well as, different template designs. Out of the hundreds of templates, you have the option to choose the one that fits your purpose. By clicking on the previews of templates, you can see how your website will appear at the end. The good thing about 1&1 is the fact that you are constantly given help in regards to what you should do in the next step. Sometimes the Web Site Settings wizard won't launch automatically, in which case, you may need to find the link to open it in the help menu or allow pop-ups.
Adding Styles and Colors
You can play with the colors and background styles to suit your preferences with the 1&1 web building tool. While most of the templates are pretty attractive, you can personalize it furthermore by choosing your preferred colors on texts, links and backgrounds.
Personalizing
A good logo often times play an important role as the identifying mark of a website. The website builder re-sizes all logos to 209 X 29 pixels. So this could be a tricky part for many designers, as logos may seem to be stretched or expanded if they aren't set to suit the dimension of the accepted pixel size. Be careful to save all the processes from time to time.
Putting Images and Videos
A plain text website will certainly not be attractive. Photos and videos serve as important aspects of attracting new customers. The 1&1 website builder has a very simplified photo gallery tool with which you can make photo gallery albums, slide shows and easy photo upload tools. You can also insert videos as well as easily embed external videos on your website.
Putting the Content
1&1's Website Builder allows you to experiment with different fonts, color and alignments. In the templates you can easily edit the text by clicking on the text box. Also check on the web links.
Publishing It
When all the content is in place, you are now ready to publish your very own website. For that step you need to click on the 'Publish' button. Once that's done, you are now connected to the world. With 1&1, creating your own website is a breeze. With its wonderful features, people would think it was a professional website builder who did all these! Are you ready to make your new website and begin your foray into the world of internet? Click here to get started today!