Downloading videos off the Internet is somewhat a normal activity these days, with torrents being popular and all. To the average Internet geek, downloading movies as well as television shows becomes a daily activity. However, there are instances in which you would need to have a file that has an .mp4 format but most if not all the videos you download are .avi. So what can you do when this happens? Of course, you can convert avi to mp4 even with a Mac computer. There are various methods as to which this is possible.
10. Any Video Converter Ultimate for Mac
Yes, this product has a long name but it is definitely worth it for your Mac computer. Unfortunately, .avi files cannot be read using Quicktime or other .mp4 supported applications. The best thing you can do is to convert these videos that you have using this software. You can convert any video into .mp4, .mkv and even .mpg formats. Once you have this converter, there is literally nothing you won't be able to watch.
9. Video Converter for Mac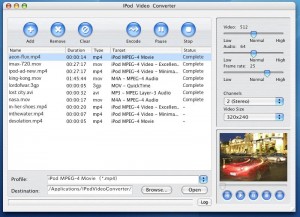 Video Converter for Mac is another application that you can use to convert any videos you have to a .mp4 format. This is very simple to use and the design is not that complicated to look at. Plus, you can get the trial version first to test it out and see if it is the right software for you. Surely, you won't make a mistake with this one. Fast, simple and very easy to use.
8. Apowersoft Free Online Video Converter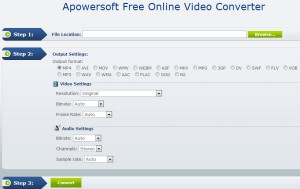 The great thing about using this application is that you do not have to download any installer or pay for the service. All you need to do is go online and proceed to the website to upload your video for the conversion to happen. In addition to that, you don't have to register at all. The process is fast and very simple.
7. Video Converter Pro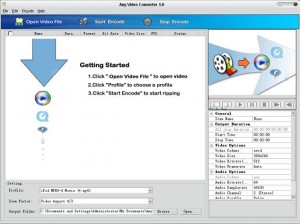 The name says it all. Video Converter Pro is one of the most advanced and fastest applications you can use to convert .avi videos to .mp4 format. While you do have to pay to experience the whole application on a complete level, you can use the trial version of Video Converter Pro first. Plus, during the trial period, you are allows to convert as many videos as you want without any limits. The best part is, it takes about five minutes to convert a movie to .mp4.
6. ImTOO Converter for Mac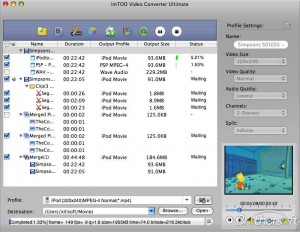 This program does it all. Besides converting your .avi files to .mp4 or any other format, you can even convert high-definition or HD videos as well. This means that the conversion process won't sacrifice the quality of the videos that you have. Plus, you can even convert 2D videos that you have into awesome 3D and play them all in your Mac computer. This is truly a great investment if you love watching movies or making home videos.
5. Xilisoft MP4 Converter for Mac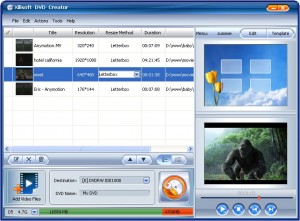 Another application that is easy to use and navigate, Xilisoft MP4 Converter for Mac can take any video that you have in your computer and convert them into a format that you Mac can play. Plus, you can also do so for your other Apple products such as the iPod and the iPad.
4. Perian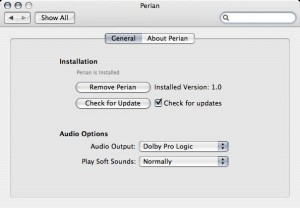 This is software that uses your Quicktime application and makes it play any other media file types other than the .mp4 format. Besides the different file types you can convert from and into, Perian also supports subtitles that are in the SSA and SRT formats.
3. Air Video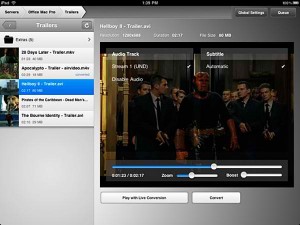 If you want to convert your videos really fast, then Air Video is the right application for you. However, there is just one downside to it. You absolutely have no control over the settings of the video during the conversion process.
2. HandBrake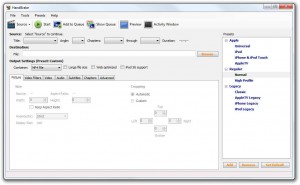 This application is a video converter that is open-source and able to convert your video files in .avi to .mp4 formats. You can even use Blu-ray or .mkv files and convert them to a format that can be played in your Mac computer.
1. Video Monkey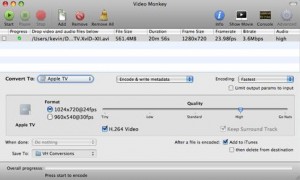 This software is specific for Mac users only. It can also be read by Quicktime as opposed to others which cannot. For a small sum, you can convert any videos back and forth as well as converting .avi to .mp4.