Since it was first introduced to the market, the Mac has always been associated with graphic artists, writers and other creative endeavors. The Mac graphical user interface has always been the benchmark for consumer grade computers. The many incarnations of the Mac GUI has served as a platform for graphic programs, and other software designed to edit pictures on Mac.
10. Pinta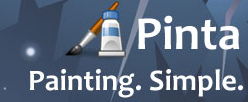 This open source free software may look barebones, but it does have everything that is needed to edit a picture. Aimed at regular computer users, the Pinta is easy to learn and use. Based on Paint.NET it is designed to be a multi-platform program for everyone.
9. Seashore

This is a free native OS X image editing application. It may not be as powerful as Photoshop or GIMP, but its feature set is more than enough for the casual user. Although it offers more than a bare bones package, there are some limitations. For one, unlike most entry-level photo editing software, it does not have a red-eye fix. On the other end of the spectrum, unlike other more powerful photo editing software, it does not have Levels and Curves. All in all, this is a powerful tool, which really looks like a Mac OS X program.
8. Pixen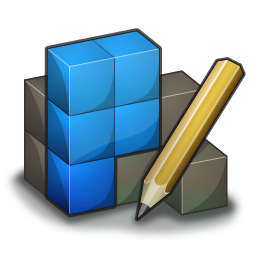 This is an image editing software that has lots of niche products, and this is one of them. The niche is pixel graphics, and within that niche Pixen works just fine. Even with lots of new programs, which can edit mega-pixel pictures, pixel graphics editors will find Pixen very useful. This program works well in creating game sprites, avatars, and cursors. There are a lot of game developers who would find this program exactly the one that they need.
7. Chocoflop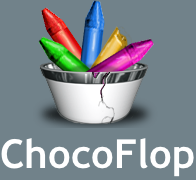 ChocoFlop holds promise as a powerful photo editing tool for high-end photos like HDRs and RAW files. Unfortunately, it only works on PowerPC machines. It does not work on Intel machines. It makes use of Apple's CoreMage technology, is non-destructive and very usable for regular everyday users. Another free software built exclusively to edit pictures on Mac, PhotoFlop can compete with GIMP and Photoshop, unfortunately development has been discontinued.
6. Pixelmator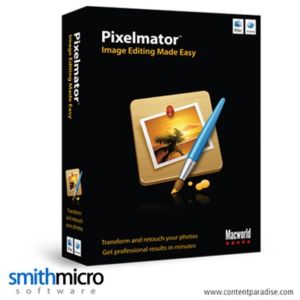 If you think that you have outgrown entry-level photo editing programs and would want to use a full-featured app, then this is for you. This full-featured image manipulation program shares many features with Photoshop and if you're familiar with Photoshop, you should be at home with Pixelmator. Although it does not have a lot of Photoshop's advanced features, this has more than enough features to make you think twice about it. The latest version of Pixelmator supports OS X Mountain Lion, iCloud and Retina Displays.
5. FX Photo Studio Pro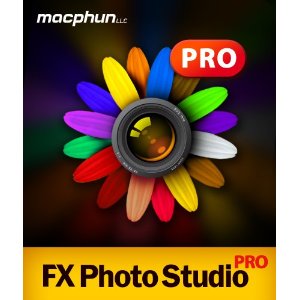 Another full-featured photo editor at a very affordable price, FX Photo Studio Pro has a lot in common with Photoshop and GIMP. Its advantage over these two is the large number of filters you can use for editing. The downside is the lack of a media manager. This limitation is not all that bad if you're only editing a few pictures at a time. However, if you have hundreds of pictures to edit, the lack of a media manager would be a real handicap.
4. ArtRage Studio Pro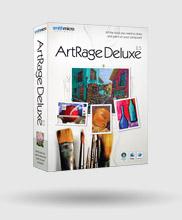 Strictly speaking, ArtRage Studio Pro is not a photo editing software. It is a digital painting tool. However, the power of this program can easily be used for photos and images as well. ArtRage Studio Pro has filters, and most tools to translate concepts and ideas into paintings on the computer. It creates paintings better than other photo editing tool. Maybe that's because it is not really a photo editing tool. However, the same set of tools and extensions that make it a great digital painting tool can also be used to manipulate and edit pictures. If you're a digital graphic designer or designer, this is definitely one for your.
3. ArcSoft PhotoStudio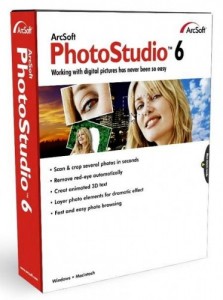 With the tools and feature set on top of the affordable price point, amateur photographers should give this program a try. It has a large library of filters and it also uses a familiar user interface. It is easy to learn, but at some point in time, if amateurs or hobbyists, want more from their picture, they would hit a wall and graduate to something more powerful.
2. The GIMP for Mac OS X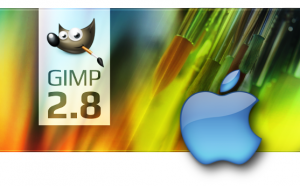 This is open source free cross-platform tool has most of the tools of Photoshop. But as a cross-platform tool, GIMP has versions for the PC, Mac and Linux. The popularity of this free program is along the lines of the fanboy who can create almost all the same things that professional (big boy) photographers do on Photoshop. As an open source tool, there are a lot of third-party addons, which extend the use of GIMP. These tools have also extended the use of GIMP beyond that of a photo editing tool. Batch processing and HDR plugins, for instance, has made this a viable alternative to Photoshop. Of course, as an open source project, there are limitations that can be blamed on it being a program made by a committee of techies. The list of future feature sets is impressive, but the delivery dates are not inspiring. For one, GIMP currently supports 16-bit TIFF files. It does not have support for 32-bit TIFF, and the update on that will only come with GIMP ver. 3, which is slated to come out sometime in 2015.
1. Adobe Photoshop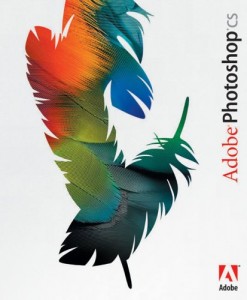 Photoshop is the standard for image manipulation software. It has gotten to the point that the word "photoshop" is now recognized as a word. The flagship program of Adobe, it is expected to hold on to being the top image manipulation software in the world, for many years to come. If you really want to edit pictures on Mac, you have to have this program.
When there's a need to edit pictures on Mac, there are only so few but diverse choices to do that. That there are few alternatives is mainly due to the popularity of Adobe Photoshop. The reason for that popularity is because the Mac is still the platform of choice for editing graphics.