Accounting is terribly important when it comes to your monthly budgets. Whether they are personal expenditures or business related, you have to keep track of all the money that you spend at all times. This is even more important to note when you have a Mac since you probably have enough money to store or invest since professionals tend to lean more towards these powerful devices. Probably the only problem that you may experience though is that sometimes you can't find the right piece of software for your financial problem. There is no reason to fret though, as there is tons of budgeting software for Mac that you can use to help you out with your issues.
10. iCash SE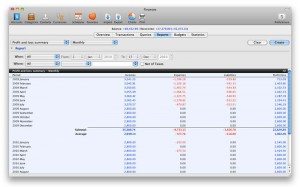 iCash SE is an app openly available for purchase by Mac users at the low price of $30. It features a couple of standard aspects in accounting, like simple budgets and tracking where your money is. However, it is also expansive enough for small businesses as it can also track payrolls and income streams. You can also set certain targets with the help of this program and will surely aid you in allocating all your funds.
9. Squirrel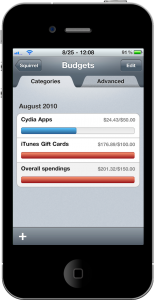 If you're not too keen on a program that can be used by small business because all you want is concise tracking of your personal finances, then Squirrel is the choice for you. It's fairly straightforward in that it has budgeting tables but it also mixes it up by adding on a schedule for transactions that you need done in a short span of time. Couple that with progress reports to set your goals in saving, and you get a pretty powerful personal finance app.
8. CheckBook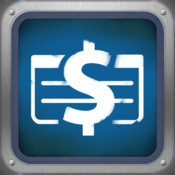 This program has a very descriptive title as it tells you which part of your finances it covers really well. CheckBook concentrates solely on your spending from your debit card and how many deposits you may have made to the bank. It helps you 'balance the checkbook' as one would say, and it does so with enough features that you feel totally in control.
7. Simplibudget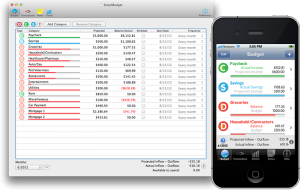 The reason why Simplibudget doesn't take a higher slot in this list is because of its purpose. The program is barebones simple, which is also why it deserves a look from you. You are allowed enough control so that you can make concise decisions about your spending without the hassle of controlling all of the parts of your portfolio.
6. iCompta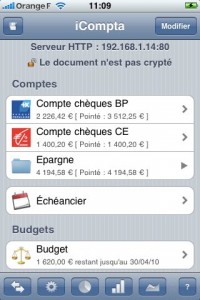 This program is well balanced, and that should speak volumes about it. Instead of concentrating on one aspect, it takes all of them and creates a reasonable program which is simple enough to use, but has enough depth to keep your finances, savings, and investments well in check. At the same time, it carries a decent price tag. Couple that with a free app on both the iPad and the iPhone, and you get a program that is very diverse and can jump over to your other devices easily.
5. Moneywhiz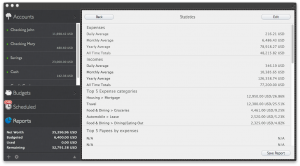 Moneywhiz is the first on this list to feature a very in depth look at your finances. It reaches back through your financial history and records each part of it so that you have hindsight at what you did right, and what you did very wrong when dealing with your money. Boasting a full plethora of features, there is no doubt that this program is great. The only downfall is that it carries a pretty substantial price tag and is only located on the iPad and iPhone.
4. Cashculator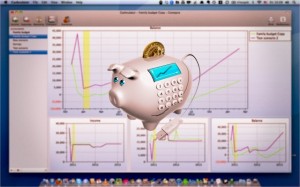 While cashculator is a fairly simple app, there is a reason why it is here on the upper half of the list. This program takes a different approach to your finances and doesn't necessarily fall into the norms within this list. You see, the program only asks two things of you to work; your income and your expenses. This helps it calculate the best route you should take when spending money, and insists you make smarter decisions with your cash.
3. MoneyDance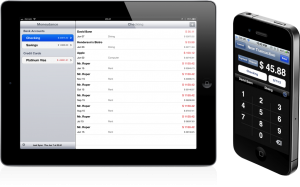 This program is not for those with little experience in accounting. However, it is suitable for those who have a lot of money stored away in different locations. Boasting connections to hundreds of financial institutions, you can rest assured that if your money moves anywhere, you'll be alerted by this app. At the same time, it also details a number of online services under monitoring and ensures that all your transactions are posted in your interactive progress reports. The heavy detail in this program is what makes it a top contender for your money, and it only falls slightly low because the program costs $50.
2. iBank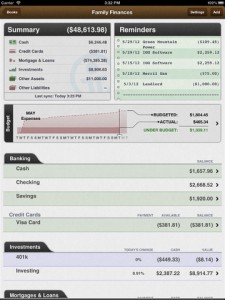 This program takes a top slot when it comes to personal finance tracking. What other programs on this list usually lack, this program makes up for and even excels at. It has detailed information on almost anything you've ever done with your money as it tracks your old finance reports, transactions, and the money you may have saved. It's also got an extensive tracker for your money, covering both investments and savings and integrating them into one neat little package with a very intuitive User Interface that is guaranteed to keep you on track with all the money you may have spent.
1. Money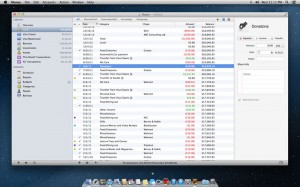 There are many reasons why Money takes the top slot as the best budgeting software for Mac software you can purchase for your personal finances. It could be that it tracks and actively updates your portfolio, or maybe it can keep tabs on almost all your accounts. Both are very valid reasons why you should buy and use this app immediately, however, the real reason is very evident. It is because the app itself manages to control all these modules with one very well unified User Interface and additionally, because it does so quickly and efficiently. It takes the top spot simply for being great at what all the programs on the list do.