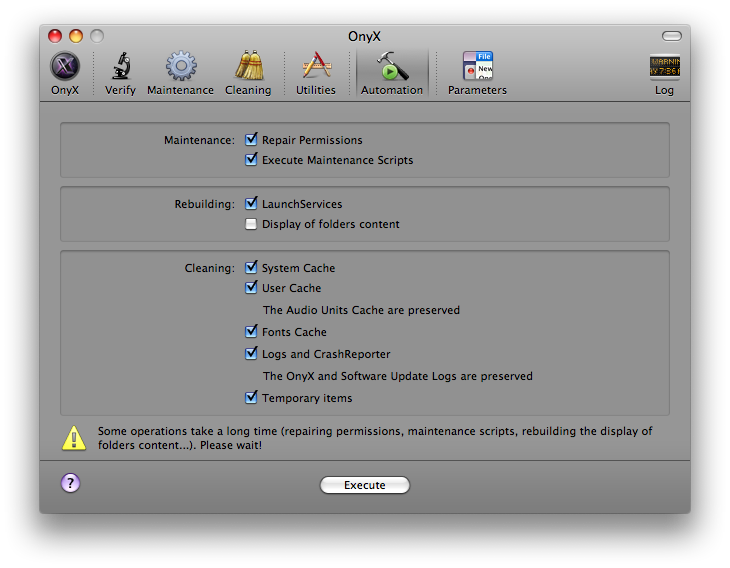 Onyx Mac is a fairly popular software for maintaining the Mac Platform. The software has been developed by Titanium's software. Mac users have the option to download the software by logging into the website. The free software has all the necessary tools pre-installed to ensure that users can easily monitor and maintain the problems on their Mac. If you want to know more about the software and the website, then this article is a must read.
The Onyx Mac software
Onyx Mac can be downloaded in your Mac as long as you have opted for the settings to allow 3rd party softwares to be installed from non-app store sources. The software has been in existence from the Mac OS 10.2 Jaguar version released in 2003. Onyx Mac's developers have been releasing regular updates and newer versions to keep up with the times. However, users need to be careful that specific version of Onyx Mac works with specific versions of Mac OS.
Onyx Mac verifies your Startup Disc as well as your System File structure. Users can choose among the 6 different functions to perform with their Mac which include the following:
1. Verify: To check the status of your hard drives
2. Maintenance: To clean up errors within your Mac's file structure
3. Cleaning: To remove all the different cache files that have accumulated in your system
4. Utilities: To help you perform functions related to database, unix manuals, etc.
5. Automation: To allow automatic cleaning based on your preferences
6. Parameters: To set global settings related to most of the popular softwares used in Mac
So with Onyx Mac, you can easily enable you to perform several everyday common cleaning tasks on your Mac that concerns all users, like
Clearing cache files
Managing browser settings and temporary internet files
Removing the font cache
Removing specific application data
Clearing log files
Clearing unnecessary iTunes and Quicktime files
Onyx Mac also has a special test feature for hardware by running Mac's S.M.A.R.T status, that lets you know whether your Mac is working well or not. Compared to many other paid softwares in the market like CleanMyMac, Onyx Mac allows more functionality for free. However, unlike the paid maintenance softwares, Onyx Mac isn't fully automated and some amount of user involvement is definitely required to run it properly.
The later versions of Onyx Mac come with additional features related to managing the appearance of your Graphical User Interface (GUI).  Users have the option to change the looks of their startup background image, screen capture files, of the scroll bars and animation effects.
A look at the website
Users have several options to download Onyx Mac from the web. However, there have been complaints from several users of adware intrusion on their browsers when they installed Onyx Mac from third party websites like CNET. So it would be advisable for users to download the software only from the main website. If users are willing to get some detailed set of information about Onyx Mac before and after installing it, then they should definitely visit the website.
While users may expect the website only to advocate the positive functionality of Onyx Mac, the website also has articles about maintaining your beloved Mac with or without the software being installed in your computer. The articles contain handy tips about to ensure the smooth usage of your Mac. The articles offer insight on issues ranging from the popular application that slow down the performance of your Mac to tips that could potentially speed up your Mac's booting time. A careful look at the website could potentially help you get rid of a lot of problems related to your Mac's performance for a long time.
Conclusion
Onyx Mac is indeed a good software to use for your Mac. Few free softwares give as much functionality as Onyx Mac does, when it comes to maintaining your Mac. The only downside of the software is that it's not fully automated.