Some say that they choose a Mac over the Windows system because there is none or there are only minimal intrusions and attacks from viruses and other similar damaging substances such as worm, malware, spyware and much more. The fact is this is not true. There are also viruses that can affect your Mac system if you do not provide the right protection for your system. Virus protection for external and from internet intrusions is very necessary in any computer and the Mac is not exempted from it. Here are some tools you can use when it comes to virus protection for Mac. You can install this onto your Mac computer and prevent future attacks and intrusions.
10. BitDefender Antivirus for Mac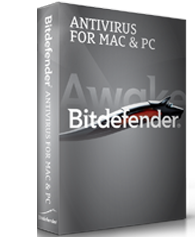 The BitDefender Antivirus for Mac provides you with a nice combination of features that include the capability of helping fight the problem of identity theft as it immediately closes the websites that try to steal your personal data. It will also do checking for and then eliminate the viruses that attack the Mac OS and of course, Windows platforms. If you have any queries, you can utilize their free technical support. This antivirus software is available at $39.95 good for one year of use.
9. Norton AntiVirus for Mac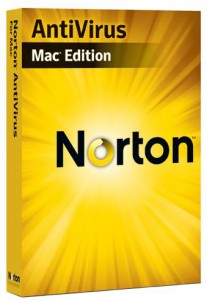 The Norton AntiVirus is a popular antivirus in Windows platform and is also available for Mac. Just like the strength it has in Windows OS, it can automatically detect and the get rid of the viruses and hence, this feature makes it possible for you not to pay too much attention to protecting your machines. It gives you the guarding your system needs against intrusions and other external attacks. This virus protection for Mac cost around $49.95 and is good for a year of use.
8. F-Secure Anti-Virus for Mac
The F-Secure Anti-Virus for Mac has the features of the typical antivirus in terms of protecting your computer against intrusions from viruses, malware, spyware and more. The one feature that made this part of this list is its unique 'panic button' that works by immediately blocking the entire traffic to your Mac. It activates the firewall that is built-in for the Mac because this is turned off at the beginning. The program is also capable of detecting if there are new outbreaks of viruses or malware. The F-Secure Anti-Virus for Mac cost about $39.99 good for a year.
7. McAfee VirusScan for Mac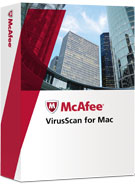 The McAfee VirusScan for Mac is another reliable application you can use for scanning a broad range of attacks from viruses and malware. The most noteworthy is the scanning for the viruses every time you open a file and this means that you do not have to run or check all your files individually for viruses. In addition, you can simply drag and drop the files to the interface of the program for scanning.
6. Kaspersky Anti-Virus for Mac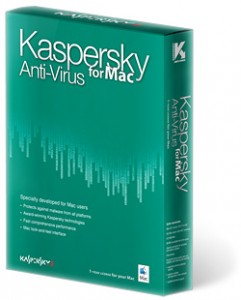 The Kaspersky Anti-Virus for Mac is one of the virus protection programs today having strong features. If you read online reviews and ratings about this one, you will find positive feedbacks. This program can guard your Mac from thousands of attacks and even against the new and emerging viruses. It makes use of cloud-based system in keeping an eye on the infected apps and it will warn you about any suspicious or malicious sites. It is capable of stringent scanning and this program retails for about $39.95 good for a year.
5. Avast! Antivirus Mac Edition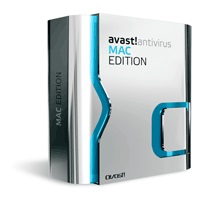 The Avast! Antivirus features a wide library of viruses that will be useful for your Mac computer. It has features such as e-mail protection wherein it scans your e-mail for attacks from viruses. This program is said to be on-par with programs running as server antivirus. This has a solid application that has ICSA Certified engine for scanning as it takes out viruses, Trojans, malware, spyware and other intrusions and threats. You can obtain this one for $39.95 good for a year.
4. ClamXav

The ClamXav is different from the others in this list simply because it is free. Even though it is free, it has the features that other paid anti-virus programs have for Mac. The ClamXav can do deep scanning on all files, even the new ones and it actively watches for viruses on your HDD. It has the entire essential functions of an anti-virus. With this, you can conduct scans on different locations of your computer and the simple and user-friendly interface is a big plus factor as well.
3. PC Tools iAntiVirus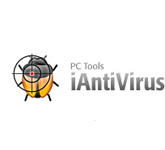 The PC Tools iAntiVirus is another nice application having anti-virus database intended for detecting and removing specific threats for Mac. This program also offers a free version with limited functions and a complete paid version. The paid version cost about $29.95. This program will automatically quarantine the threats that are newly discovered. This program is light in a sense that it has a small impact on your Mac's performance.
2. VirusBarrier X6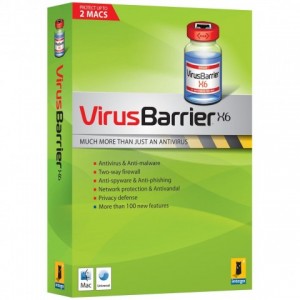 The VirusBarrier X6 is a virus protection for Mac developed by Intego that offers powerful and rich features and functionalities. It can detect the most notorious viruses, Trojans and worms. In addition to that, it has built-in intrusion monitoring tools and a firewall. The VirusBarrier X6 cost about $45.95 good for a year.
1. Sophos Anti-Virus for Mac Home Edition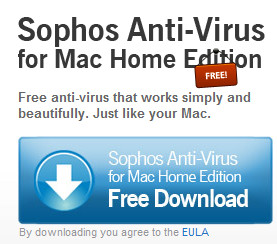 The Sophos Anti-Virus for Mac Home Edition is a program developed by Sophos, a digital security company. The best thing about Sophos is that you can obtain this wonderful virus protection program for free. The program is light in nature as it only takes up very small space of your Mac's system resources. It has a comprehensive virus library from the SophosLabs. It can pull from files and then enables it to detect and remove a wide and broad range of viruses. At the same time, it always updates the list of malicious intrusions from viruses, worms and Trojans. Since it will not need any space in your system resource, it scans quietly without problems.