Mac computers are very powerful machines, which is why you're probably using one right now. For beginners in film editing, these machines are some of the best to use as even older Macs still run quickly. The problem here is that there are a lot of programs and apps that are centered on filmmaking on the app, so sometimes, you need a little help with choosing. For this problem, the solution is easily found through the top ten programs like moviemaker for Mac. Just to cover all bases, these programs will cover simple starters to heavily detailed suites.
10. iMovie HD 6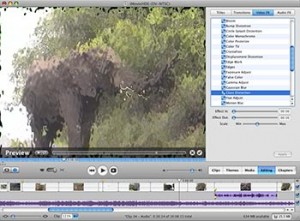 This program is very old, but it does have some strong points to it. For beginners that don't have a high grade Mac, iMovie HD 6 offers a simple video-editing suite. This program does not have all the bells and whistles more advanced programs use, but it does cover enough bases so you can learn the concepts of editing.
9. Prism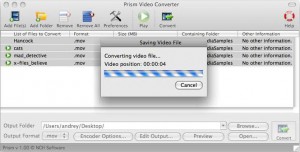 A lot of the time, you'll need certain footage from the Internet that isn't compatible with your players and editors. Sometimes, you'll also take footage but you find that the output from your camera isn't compatible either. Prism converts tons of those videos file formats and it also does it efficiently through batch conversion. The quality is also fantastic, with almost loss less quality through each format.
8. Motion 5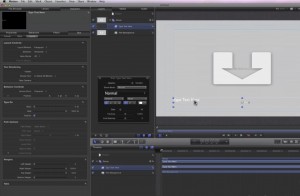 While the program does have a price tag, it's also a pretty powerful app. Motion 5 is a stand alone program which can be coupled with a few other apps in order to expand its power. It has the ability to edit and tack on effects to certain pieces of footage. At the same time, you can do some 3D animations with this app.
7. Compressor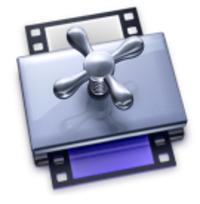 Compressor is the first heavily detailed program on this list, and at the same time, it is also one of the most professional. At a price tag of $50, you can really do a lot with the tools on offer with this suite, but this program isn't suggestible to beginners as it can get too complicated. Make sure to look up some tutorials if you really want to try this app out.
6. CineFX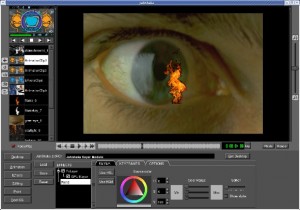 Yet another budgeted program, CineFX everything that beginner could want out of a Mac video editor. It's free, streamlined with a click and drag interface, and simple to use, allowing any user to become a great editor even from a beginner's standpoint. It was also based upon the open source program Jahshaka, which means you're sure to get a great experience out it.
5. Hyperengine AV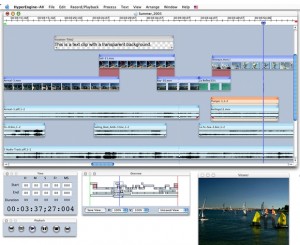 Much like CineFX, Hyperengine AV is both free and very easy to use, which makes it another excellent beginner program. However, it has some features that other programs don't have, like audio splicing and automatic video splicing. This is all done with a drag and drop interface. If you purchase a license, you unlock a lot more features on the program.
4. MediaCalc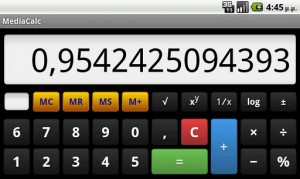 MediaCalc is a blogger's tool, and is excellent for the V-bloggers out there looking to make a good video on YouTube. It allows you to calculate every aspect of your video so that you can send out the most optimal form of your output. It makes editing much more efficient, and should allow you to make the best of your free software.
3. Rezorect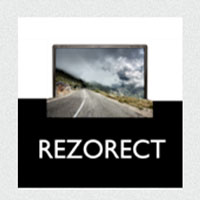 Using old footage always means that you're going to have to sacrifice a lot of quality in terms of resolution. However, with Rezorect, you won't have to make that compromise as it is a program designed to jump up the quality of these old pieces of footage. This is amazing in that it can do so with ease and speed, making it a great program for editors of all kinds.
2. Blender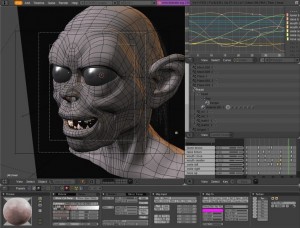 There are a probably a hundred different lists that include Blender, and that's evident from the first time you download it. In fact, why not download it now and try it out. It has a full suite of features that most professional programs already carry. It can convert footage and you can even animate full 3D scenarios with a near professional level. You can do all this at the price of free, and there are so many forums that offer add-ons that it is impossible that you won't find what you need for editing.
1. Autodesk Smoke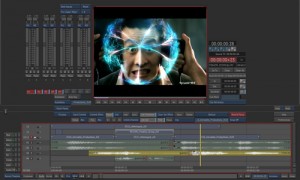 Okay, while there are a lot of professional grade, free programs out there, downloading them all won't a make lick of difference when you're going for a really professional look like blockbuster for effects and animations. Autodesk Smoke is on the top of this list because it offers the full package with additional content that most free programs neglect. However, this is also the priciest program on the list as it comes in at a whopping $15,000.