Who needs paper? Unless you want to go old school wherein you write and print everything that you see and need, then you might want to use your good old reliable Mac to store everything for you. This is totally perfect for all homeowners out there who are dying to reorganize their houses by freeing as much space as they can. By scanning your most loved photo albums, important documents, and other things that you need a copy of, you can simply stack these books, pictures, and what-have-you at the back of your attic, under your bed, or on top of your closet and enjoy the new-found space that you have been dreaming about. So if you haven't got a Mac scanning software, then you are in luck because here you will find the top ten scanners that can be of great use for you and your family.
These are all Mac-friendly; all you need to do is choose the most suitable one for you. Because like the title suggests, living a paperless is awesome! Not to mention the fact that the save-the-world peeps will adore your lifestyle! You're not killing any trees for that excessive use of paper after all.
10. The Super HP Scanjet G4050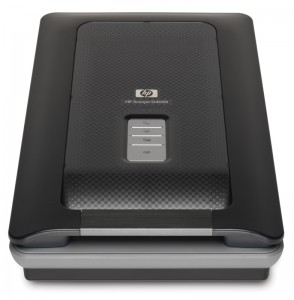 This amazing HP Scanjet G4050 has a lot to offer but very simple and easy to use. The good thing about this one is that it has top of the line, high quality scans. You would particularly notice this when the raw material is too saturated. It also has an elegant and efficient design. However, it only supports sRGB color space and has a not so strong driver. All in all, this one is still a good buy to all Mac users since it is an efficient scanner that can last for a really long time
9. Get to Know Perfection with Epson V700 Photo Scanner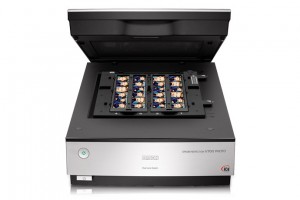 This state of the art Epson V700 Photo Scanner is simply one of a kind with its amazing hardware and software that are full of features. It supports FireWire and USB 2.0 ports, making it ideal for all users of the latest models of Mac. However, it does not have an automatic document feeder and it can be a bit large so this is not for those who want to save some space on their office table. By the end of the day, its perfect scans can be ideal for the perfectionist hobbyist.
8. Solid and Sleek Epson 4990 Scanner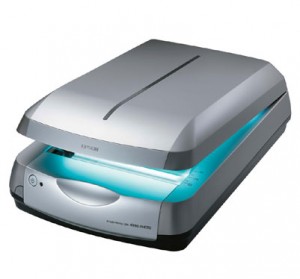 For all individuals who are looking to have a scanner that can produce high quality scans without having to pay too much for it, then this solid and super sleek Epson 4990 Scanner may be the one for you. It is extremely uncomplicated to set up and use. It is very flexible and can even be carried anywhere you go with its compact nature. The only downside of this one is that it has a soft detail on film scans, which is not too bad at all given the very reasonable price that it has.
7. The Larger than Life Nikon Coolscan V LS-50 ED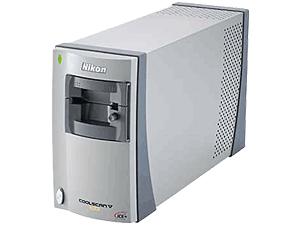 Don't be fooled by the bulky exterior because Nikon Coolscan V LS-50 ED can certainly deliver everything that you need and more. It has great software, very easy to setup, and can produce amazing film scans. The manual option can be a bit difficult to use though but other than that, you would be a fool not to try this out on your Mac.
6. The Elegant HP Scanjet 4670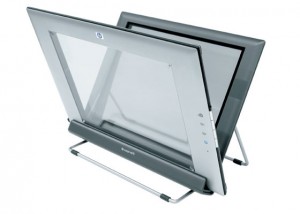 The exterior looks very fashionable and compact, its high technological design can surely be an eye candy to everyone who uses it. It scans very quietly and is very simple to use. However, it can be a bit grainy on the reproduction but all in all, this is still a good buy if you want to get value out of your money.
5. The Stylish HP Scanjet 3670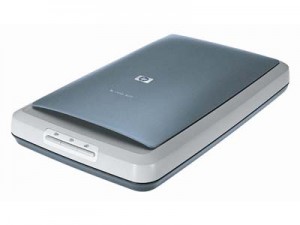 This boxy HP Scanjet 3670 is pretty much like your Mac, it is very simple to use and easy to set up. It even includes a very efficient software that can quickly provide top of the line scan. The problem with this one is that its warranty sucks. But if that's okay with you, then this is a good scanner for your Mac.
4. Black and Compact Visioneer OneTouch 8920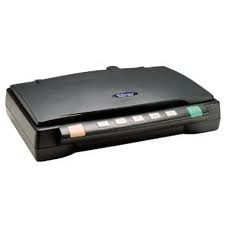 Visioneer OneTouch 8920 is well protected with its strong casing. It has an adapter, is fast, and has a very good warranty. The bad thing about this product is that it cannot scan long or legal sized papers.
3. The Amazing CardScan Executive 600c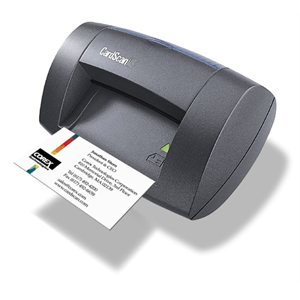 This amazing product can totally provide very accurate scans in high quality. It is very silent and has an adapter plugs, making it easy to carry all around the world. However, it has no on and off feature.
2. Fujitsu ScanSnap S1500 Deluxe Bundle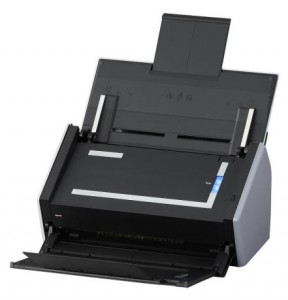 If you really want a fast scanner, then you might want to check this product out. It is perfect for those who are always in a hurry. The downside is, the photos don't scan well and it cannot scan larger documents.
1. The Awesome Planon System Solutions DocuPen R700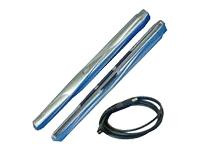 This amazing pen scanner is very advanced and easy to use, not to mention, it can easily scan almost everything and can give you results right away! The problem is, its quality is not that good and it is rather expensive. But if you are looking for an ultra portable scanner, then this is the one for you.
These are the top 10 Mac scanning software that can practically read anything, maybe even your mind for all we know. Just make sure you that you carefully read the instruction manual first before you start plugging it in on your Mac ports. If you are unsure of what to do, do not hesitate to call customer service (I'm sure they have one) or ask for help from someone who is gadget-savvy. That's it folks! May you enjoy a more spacious, clutter-less home, free from papers on every nook and corners. Happy scanning!