Data recovery is an integral part of a system administrator's arsenal. Whether you are using a Windows PC, a Mac or a Linux computer, when a hard disk crashes or gets erased, you have to be able to get the data back. Because of the way Mac OS X file system (HFS+) works, you would expect that it would be easier to recover files. That is not usually the case, however there are third party Mac recovery software that are available on the market.
Here are ten of the best recovery software for the Mac:
10. Data Rescue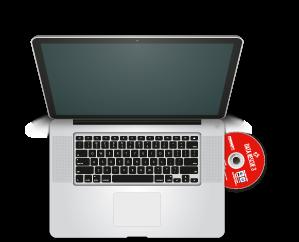 Considered as the best Mac recovery software. Data Rescue can recover files, folders from hard disk crashes or from accidentally deleting the files. There are various options for data recovery, including cloning the hard disk, which is usually used when the hard disk is about to fail. Options for data recovery include saving to an external drive, or creating a work space on your hard disk where the recovered files will be saved. For completeness, it has a tool which checks the hard drives read and write time to see if there is any imminent danger from a hard disk crash.
9. File Recovery for Mac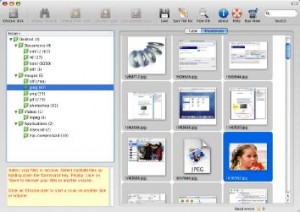 This is another of those files which has proven itself to be one of the best in recovering files on the Mac. It can recover files from broken disks, crashes, deletions, and even from reformatted disks. It can also repair files from broken RAID sets. It is an easy to use software with features an advanced user would appreciate.
8. VirtualLab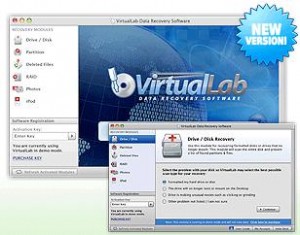 This data recovery program boasts more than 7 million downloads. For Mac software, that is a lot. It can recover files, partitions, hard disk crashes and RAID sets as well as external USB and Firewire drives, iPads and some iPhones. It can even recover OS 9 files and disks.
7. EaseUS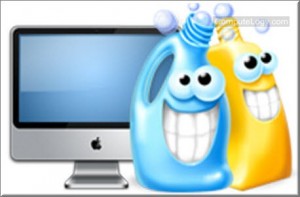 This is a free program which is part of a suite of applications which include drive cleaning software, data recovery, photo recover and others. It can recover files due to data loss problems, accidental deletion, hard drive formatting and supports HFS+, HFS, NTFS, FAT and FAT32. This free software is a professional class industrial-strength software for technical personnel and regular consumers.
6. DiskWarrior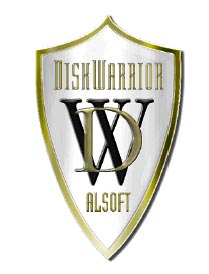 Among disk recovery tools on the Mac, DiskWarrior uses a different approach. To explain how it works, it is necessary to understand that the Mac HFS does not immediately overwrite deleted files. This helps a lot when recovering files from a failed disk. Most disk recovery software would try to recreate the disk using the existing data already on it, then recreate and write data on damaged sectors elsewhere on the disk. DiskWarrior has a different approach. It uses the same logic of Mac OS X HFS+ and recreates the disk or data elsewhere on the disk, leaving the original data untouched. In essence, a completely new file or folder is created instead of overwriting the data files. And just in case the user cannot recover data on their own while using DiskWarrior, the company has technical support personnel who can remotely access your computer and try to recover the disk for you.
5. Disk Doctors Mac Data Recovery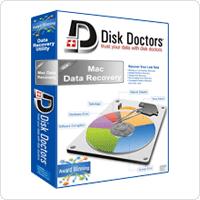 There are some instances when a hard drive could not be fixed without the help of another machine. If this was a Windows PC, most technically savvy users would physically take out the hard disk, insert it into a second PC and fix it as a secondary drive. This is not usually possible on the Mac due to the computer design. Accessing the hard disk via LAN is also not possible if you don't have the cables or network equipment to do it. Disk Doctors Mac Data Recovery can fix using this strategy but instead of using the LAN, it uses a Firewire cable. This is an elegant solution. On top of that, the program interface looks like the Finder.
4. FileSalvage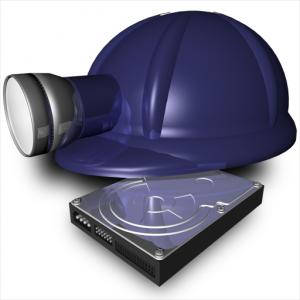 This data recovery tool is very fast and has a comprehensive list of computer and file systems it can help recover. It can recover from NTFS, FAT, HFS, HFS+ and Linux systems. It can also recover from external drives, including CDs, flash drives and external or portable USB hard disks. The speed however has a downside, it may not recover files of little-known or niche programs, like video editing software with proprietary file formats.
3. Disk Drill Basic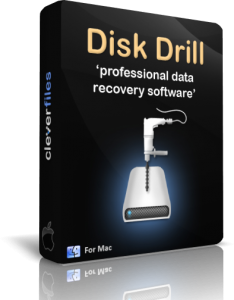 Disk Drill has a proactive approach to data recovery. It keeps track of the locations of deleted files. Deleted files would have a copy on the Disk Drill Recovery Vault. It also monitors SMART drives and does its own backup when SMART detects a possible problem. The great part about Disk Drill Basic is that it is free. The user can upgrade to the Pro and Expert version at any time.
2. Remo Recover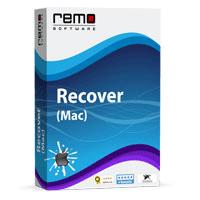 For those instances when you need to recover files which were deleted by mistake, Remo Recover can easily do that. It can even recover files which have been deleted months back. It also has an easy to use interface. What sets it back is that it does not have adequate technical support.
1. Recovery for Mac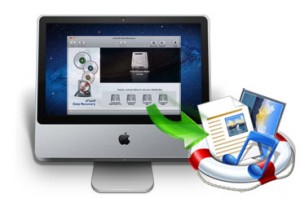 Data Recovery for Mac by Uflysoft can recover most files even when other recovery programs fail. It can recover data from your Mac, as well as from iPads, iPhones, and smart phones. It can recover deleted, lost or damaged files, and you can choose to recover files or portions of the drive or whole partitions and volumes.
For the most part, Mac recovery software all are capable of data and file recovery in case you encounter any hard disks problem. Like most software types, the only differentiators are the feature list and the price. But make no mistake, everyone needs to have a data recovery software ready for when the worst happens.