Though Mac computers are considered to be more stable, they are still not 100% safe from virus and corruption, which can cause missing files. Furthermore, data may also be lost if you reformatted drives or accidentally deleted data. You can still restore your files by using a powerful Mac data recovery program. Here are some of the best tools that you can use.
10. Disk Doctors Mac Data Recovery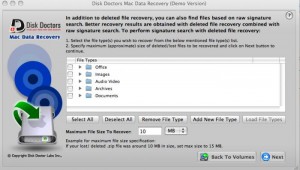 Disk Doctors is a powerful and easy to use tool for recovering files. Whether the drive was reformatted, folders were accidentally deleted or files were corrupted, this software can help recover your data. You can get this for $179. When you use this program, you can choose which drive to scan. You may also choose to scan specific folders within a drive. This is faster and more convenient especially if you are trying to restore files only on a specific location. Aside from your computer's hard drive, it can also recover files from external drives attached to your computer like memory card from digital camera or mobile and USB flash drive. However, the brands that it supports are only limited. This includes G-drive, LaCie, Maxtor, Seagate and iOmega.
9. EaseUS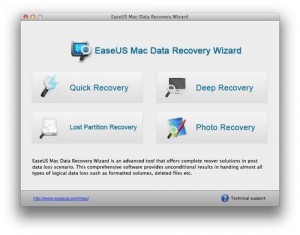 EaseUS offers a safe, effective and easy way of restoring all kinds of missing files including documents, music, photos and videos. It does not cause damage to the recovered files. It can work on formatted disks, deleted files, partitioned drives and corrupted drives, files and folders due to virus or other reasons. It also supports recovery for other types of storage like Mp3 and Mp4 players, external hard drive, digital camera and memory cards. It offers preview of files before proceeding with the recovery so you can check on their quality and decide if you want to restore them. There is a free version for this tool, which you can use without a cost. There are also paid versions that offer more features including creating bootable disk and technical support.
8. Boomerang Data Recovery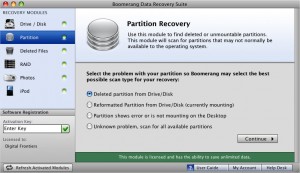 For $99.95, you can get this software that can recover corrupted, missing or deleted files. It has a user friendly interface, which makes it convenient to use even for those that are not computer savvy. It can recover files from hard drives, as well as external drives. Aside from its data recovery feature, it also has a built-in backup feature that lets you backup your files easily. This is perfect if you are planning to reformat your computer or if you just want to make sure that you have a backup copy of your files. Its help feature will also aid in familiarizing yourself with the tool; though as mentioned, it is straightforward and easy to use. It also offers live chant and phone support in case you would like to talk to an expert.
7. Disk Drill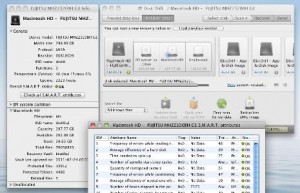 Another free tool that you can use for restoring your files is Disk Drill. Recover any missing data from your hard drive, whether it's internal or external. This program can still recover even those that cannot be detected by the computer. If you accidentally deleted photos or music on your computer, you can still get them back by scanning it using this software. If you have partitioned your Mac and data went missing, do not fret as Disk Drill can restore these files. Even missing music, video and data on your iPod can be recovered by the program. Paid versions of this tool are also available.
6. Virtual Lab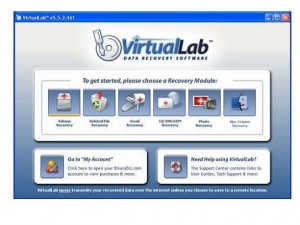 Starting at $39.95, you can get this tool that you can use for data recovery on your Mac computer. Whatever the reason is for the missing data, this program can successfully recover it for you. It works on formatted disks, deleted files, corrupted files and drives that would not mount. It has a simple user interface that would tell you instantly what the options are for. It also recovers data from external disks, flash drives and memory cards.
5. Data Recovery Guru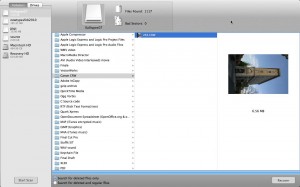 Deleted or missing files are not gone forever. With the use of Data Recovery Guru, you can still have access to them, whether they were accidentally deleted or they were corrupted. It works on hard drives connected to your Mac; even those that cannot be detected by the computer. It can also restore data from digital camera, media player, mobile phones and other devices. It is easy to use as it has an interface similar to finder. The difference is that the files that it shows you are deleted or missing files from the drive or folder you selected.
4. Data Rescue 3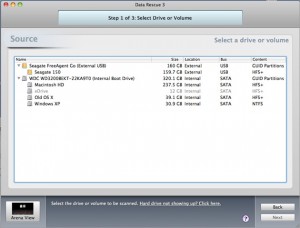 This data recovery tool is available at $99. It does not attempt to repair drives, which can sometimes cause more harm than good. Instead, it focuses on recovering missing, corrupted and deleted files and restoring to the best quality possible, then saving them on a new destination. It can restore files on drives that were corrupted and those that would not mount. It can also recover data from external storage that were reformatted or have missing files. It offers technical support via phone and e-mail, so you know that an expert will be there for you when you need their help.
3. R-Studio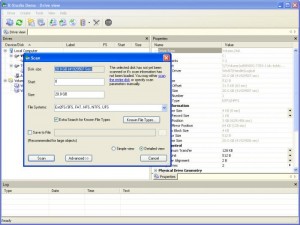 For $79.99, you can get this powerful data recovery software for your Mac. This is also available for Windows and Linux users. It can recover deleted, corrupted and missing data from corrupted or formatted drives. Aside from restoring data from internal and external hard drives, it can also recover all types of files from other storages including memory card, flash drive and digital camera. It also offers a feature for processing bad sectors, backup, recovery disk imaging and driver recovery using LAN or the Internet.
2. TechTool Pro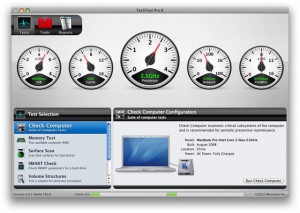 This is the complete tool that you would need to ensure the efficiency of your computer. It does not just recover deleted or missing data but it also offers other great features that will be useful for you. You don't need to be a techie to keep your computer in perfect condition. It offers diagnostic and repair, which can automatically find and fix errors on your computer. It can also rebuild damaged hard drives, as well as an emergency startup partition, clone volumes and monitor LAN. You can get this software starting at $99.99.
1. Stellar Phoenix Mac Recovery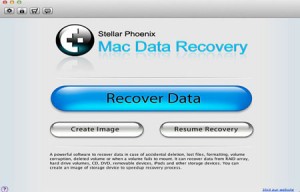 Get this recovery data software for $99.00. This is a trusted program for restoring inaccessible, missing or deleted data. Whatever type and file format you are looking for, this tool can effectively recover them, even when the disk is not read by the computer. It does not just restore files from your hard drive, but from other drives connected to your computer including iPod, flash drive and digital camera. It offers preview while the scan is still ongoing.