In today's modern world, most of the companies are now looking forward to low-cost, technology wise and more proficient ways of communication. As time goes by, the value of communicating over the bulky and heavy fax machine has increased. The space, paper, ink toner and the machine itself have become expensive but the communication speed has not upgraded. Internet fax software for Mac has become a more appropriate and noticeable way of communication in the world of business. Not only does it save the space, time and cost, but it also improves the privacy of the communication. Now, most of business owners are moving over to computer faxing.
With various Internet fax software for Macintosh, you get a wide range of selecting a good program for your precise needs. With this great number of software, it may be hard for you to choose the appropriate fax software for your Mac. To help in selecting which software is good, here is the list of the top 10 fax software for Mac:
10. Instant Fax Cover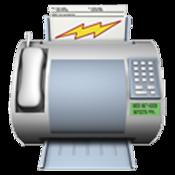 Instant Fax Cover is a utility to produce fax covers. However, this manageable small program does not send faxes, but it only produces professional-looking fax covers. Instant Fax Cover produces expert results and it quickly stores formerly printed fax covers to allow the user to reuse the used fax later on. This software is ideal for business owners who want to recover their previous printed file instantly.
9. Sipgate Faxprinter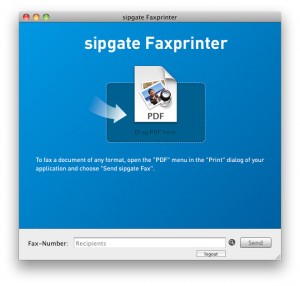 Sipgate Faxprinter is one of the excellent fax software for Mac. This software is easy to use and versatile. By just dragging and dropping any PDF file on the main fax screen and inputting the number, you can now send the most significant file to your recipients. However, you must generate an account on the Sipgate website first, in order for you to send files. Another great feature of Sipgate is that it also acts as a printer, in which you can "print" to transmit a fax or file from any software's Print options.
8. FaxFresh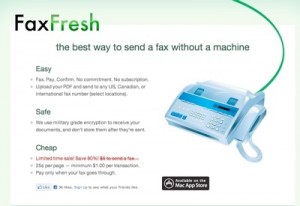 FaxFresh is a convenient and easy to use fax application for Mac that allows the user to easily and quickly transmit a fax from any Mac user to any Canada or U.S. telephone number. The user is required to choose a file to send, enter the right telephone number, and pay a small charge and it will fax instantly. Then it will send a notification via e-mail as soon as the fax was successfully received by the recipient. Another great thing about FaxFresh is your fax will not be charged, if the fax was not transmitted successfully for any instance such as incorrect input of telephone number.
7. FaxDocument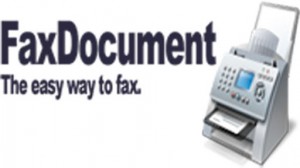 FaxDocument is a convenient and useful fax program for Mac users. By simple dragging and dropping of files onto the program and entering the right number, your file will be faxed instantly. This fax program features a free cover page for every fax. It has detailed fax logs, in which you can see all the successfully sent faxes. FaxDocument also provides email notifications when the receiver successfully accepts the sent fax. Another great thing about this program is that it is not a time-bounded fax program.
6. 4-Sight Fax 7.0.10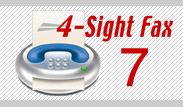 4-Sight Fax is one of the leading networks faxing business for Mac. This powerful fax application gives Mac users larger effectiveness and more variety for their messaging and communication needs. It also allow users to transmit and accept, customize and organize their addresses, faxes and cover pages in just a few clicks, This fax application is ideal for big companies and busy users who want to send easily and quickly all their significant files.
5. Fossi 1.0.6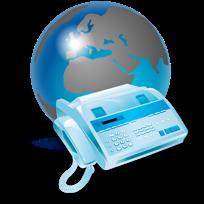 Fossi 1.0.6 is a simple yet comprehensive fax software designed for Mac users. This easy to use software allows you to instantly send files by just having a fax service account and reliable internet connection. It has no monotonous web interface and it does not transmit faxes via e-mail connections. With its integrated programs, you can quickly send your file directly from your print chat. It also has a unique window that lets you check the summary of previous and recent faxes.
4. eFax

eFax is the easiest and fastest way to accept voicemails and faxes – whether at the office, on the road or working at home. eFax allows you to receive and accept messages through e-mail or wireless notification. This fax software will surely save your time from standing nearby the fax machine just to wait for your fax to come. It also secures the confidentiality of your files and documents, and receives every voicemail. With eFax, you'll surely have a great time in working.
3. FaxCenter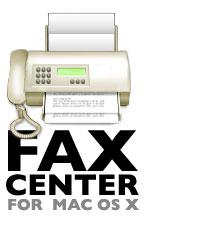 FaxCenter is an innovate fax software that lets Mac users transmit faxes from a computer. Faxes can be transmitted or accepted. Accepted faxes are stored in an Adobe PDF file format. This fax software is offered for $10, which is the lowest price for fax software for Macintosh PCs. Although there is an option to install this software without spending $10, but your sending and receiving of faxes will be limited to five before all faxing effectiveness are restricted, in which you need to avail the full version if you want to continue the effectiveness of the software.
2. FaxElite Solo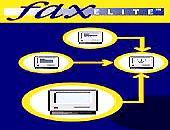 FaxElite Solo is another fax software intended for Mac users. This powerful and fast fax software is made up of five types of fax programs: Faxer, FaxViewer, FaxControl, Phonebook Editor and CoverDesigner. Faxer reports the fax and adds a decent cover page to a fax. FaxViewer displays the entire fax messages that have been successfully transmitted and accepted by the user. FaxControl is utilized to process faxes. Phonebook Editor saves any fax numbers that are required to be saved. CoverDesigner is utilized to modify cover pages. FaxElite Solo is traded at $75, an efficient price for big time business owners.
1. Page Sender

PageSender is one of the best fax software created for Mac users. This fax software allows Mac users to email or fax any file that can be printed. Once the file is already set to be printed, the user will then click the "PageSender Fax" button from the "Printer" menu, from the appeared "Print" chat box. Then it requires an accurate fax digit in order to send the document. Users can also save recent fax receivers, which is suitable for industries that often fax files to similar locations.
The top 10 fax software for Mac mentioned above are just a set of several applications or software that you can download or purchase from the internet. Choosing the right program is also a must thing to conduct, to ensure the effectiveness of the program. Also if you choose the appropriate software, you can easily transmit and receive files to and from your Mac computer.