Are you looking for design software for Mac? Apple, for all of their simple and sleek glory, has been working hard for decades to make sure that their computers, laptops, and mobile devices are perfectly compatible with all sorts of media, such as video, audio, games, and photos. It has always been their priority to ensure that all running apps are efficient, fast, and most importantly, very easy to use. It is for this reason why a lot of creative artists, graphic designers, editors, sound engineers, and almost all kinds of people, who are into media and entertainment, are quite fond of their advanced gadgets. One of the most used gadgets for both amateur and professional artists is Macbook Pro mainly because it is a powerful machine that is specifically design for creating and editing, making everything possible with the right software of course.
And so if you are an aspiring graphic artist or a pro, you can always use your Mac to bring all your imagination to life, literally! In fact, Disney, Pixar, DreamWorks, and other big time companies in show business use Apple to produce and create all sorts of graphic effects, animation, CG, and the like. Without further ado, here are the top ten design apps that can totally make things easier, faster, and more realistic.
10. The GIMP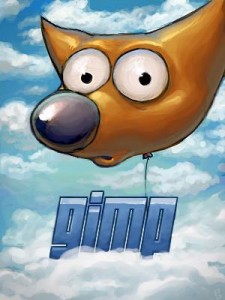 GIMP stands for GNU Image Manipulation Program and it is currently the most famous design editing software for Mac. You can pretty much compare it to Adobe Photoshop because you can practically utilize and perform all the basis things that you can actually do on a photo or film such as retouching, color correction, image size, and other much more complicated exercises for the pro. It even has a wide array of filter choices, making it perfect for both amateurs and professionals.
9. The Seahorse

If you don't have X11, then you won't be able to use GIMP properly. But don't let this little thing worry you because you can still have the same features and more by using Seahorse. This is practically based on GIMP and most of the things that you will see and use is pretty much like the previous software. The only difference is, you don't need to have a powerful requirement to actually run it. Amazing, don't you think?
8. The Inkspace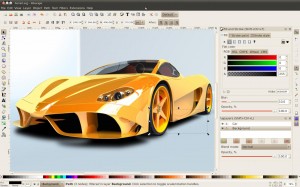 If you have been dying to use Adobe Illustrator or CorelDraw but can't because you simply find these apps too expensive for your budget, then not to worry because there is a way that you can get their features without having to pay for anything. All you need to do is download Inkspace. Its graphics program can support a lot of formats such as SVG, XML, and CSS. It can import, export, and edit JPEG, PNG, and TIFF, thus giving you a lot of possibilities when it comes to designing on your Mac.
7. Front End Digital Media Workshop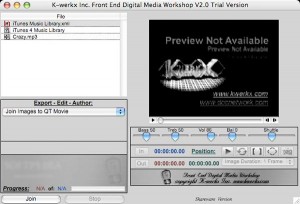 Front End Digital Media Workshop is perfect for not only as designing software for Mac, but it is also amazing when it comes to manually resizing photos to different kinds of designs and projects. It has its own conversion app for pictures, video, and audio, making it very easy to use and efficient as well.
6. Image Tricks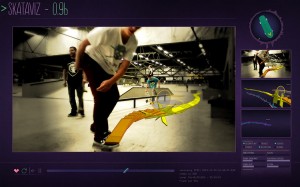 The Image Tricks program surely has a lot of tricks up on its sleeves! Its biggest feature is that it can practically apply tons (and I mean a lot!) of different filters to more than twenty different kinds of photo formats. This is a really fun application that can produce some of the wackiest and out of this world result that only you can do on this amazing app. The outcome can be processed and exported in TIFF, JPEG, or PNG.
5. Comipro Plus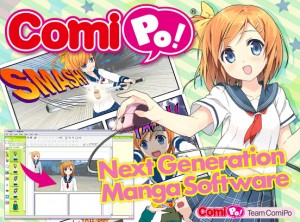 Comipro Plus is a kind of program that is perfect for all individuals who are into cartoons, comics, and animation. If you want a design that is full of colors and slapstick humor, then this app is totally for you. It can even support anime or Japanese animation type of thing! The best part is, it can produce old school cartoons with a touch of modern outlook that can make you totally want for more.
4. Google Sketchup
Here is one of the famous programs that can easily be downloaded anywhere and at any time! Google SketchUp cannot only help you with designing your projects but it can also enable you to view it in 3D! Amazing, don't you think? This is like AutoCAD only better because this one is so user-friendly, its interface is very easy to navigate, and overall, the whole program is totally uncomplicated.
3. Colorate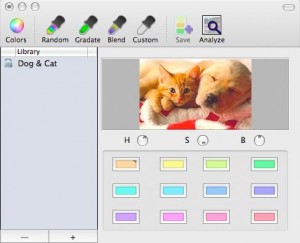 Are you looking for a program that can change and manipulate the color and shades to achieve a certain vibe or ambience? If yes, then you are in luck because Colorate is totally the one for you! You can choose a wide array of color palette; you can even blend it together, customizing your design in all the right senses.
2. Goldberg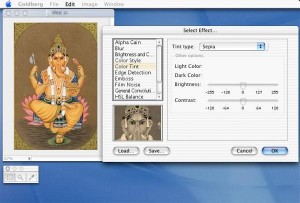 This program is perfect for all those individuals who are checking out a couple of designs but suddenly discovers that there is actually something wrong with the color, the shade, or the overall texture. You can literally make immediate adjustments and minor editing!
1. The Scratch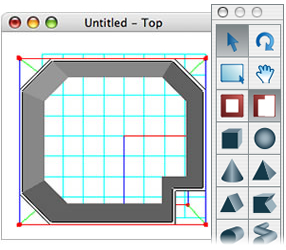 Ideal for amateurs, the Scratch program is so easy to use that you can even start the app and actually utilize it even without any previous experiences on design software. It can create interactive designs that include games and animated stories, making it perfect for children as well.
There you have it boys and girls! These amazing apps can totally rock your world and beyond! But wait, there's more! All of these apps are free of charge. Yep, you got that right. These totally awesome applications can be downloaded and used without having to pay for anything. So who said that being a graphic artist could be expensive and high maintenance? Now what are you waiting for? Start working and having with the design software Mac that you like best. Create your own story while you continuously move your way towards awesomeness!