Mac computers are known for its sleek and typically white or silver designs with large screens. One of the functions of these computers is not just productivity, but also entertainment. Wouldn't it be nice if you can play great games on your Mac computer? There are so many games for Mac and finding the best ones will be a breeze if you know exactly what you are looking for. With computers today having specifications that allow users to a fast, consistent and enjoyable gaming experience, playing games on the MAC have been made more fun and entertaining. Here are the top 10 best and most addicting games that you can try.
10. Braid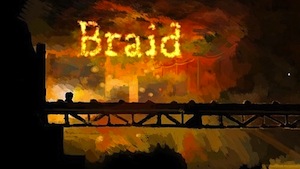 Braid is a game that began four years ago. It is deemed to be a gaming platform that manipulates time and gives players a different gaming experience by channeling the short-lived nature of human's selective memory. This game started for Xbox 360 before becoming available to other platforms such as the Mac OS. This games is good for those wanting to be challenged in terms of figuring out when to pause/stop time on certain level. This is also good for players who want to sharpen their critical thinking skills as well.
9. Galaxy on Fire 2 Full HD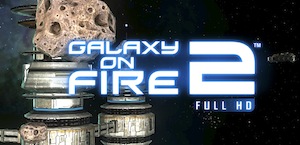 The Galaxy on Fire 2 Full HD is a game good for those wanting to play with space and universe. Its graphical images and design will give you a nice look of the imaginative universe. This game is only available for Mac OS and you can enjoy the view of the space by using the Action Freeze 3D screenshot tool. The game is developed by Fishlabs offering simulations of gaming genre and offers single player game play only.
8. Limbo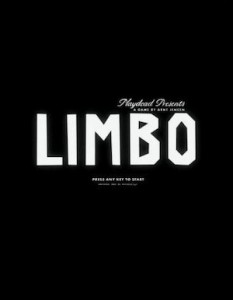 Limbo is a game developed by PlayDead and gives players a unique insight about purgatory for their video game characters. This is an indie game offering black and white as well as ghostly gaming world and allows one's imagination to run free. One flaw of this game is that it is not good for re-playing. It is mainly a puzzle platform game and has a game story about a boy trying to save his sister in the treacherous and eerie world. Some players say that you lose the excitement after completing the game once. Expect mild violence in this game.
7. Left 4 Dead and Left 4 Dead 2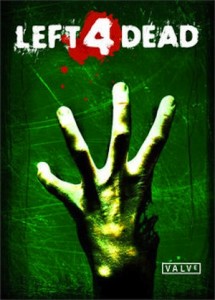 The Left 4 Dead series, which was released in 2008 and the sequel in 2009, is a game intended for those who like playing the zombie apocalypse games. This is a co-operative type of gaming featuring action horror and first person shooter (FPS). It can take you and your friends to several places as you play the game. It has five campaigns as expansions. The game, which is a multi-platform one, was developed by Valve Software with an FPS gaming genre.
6. Minecraft

The Minecraft game involves you as the player to create and destroy different types of blocks within known 3D environments. You will be taking an avatar that will work to destroy blocks as well as create blocks for your own kingdom. Here a player is expected to use your imagination and creativity in forming great and visually appealing structures and artworks. It has several multiplayer servers and offers different gaming modes. This is an adventure game genre that was developed by Mojang AB. This game is quite popular among teens and young adults.
5. NBA Jam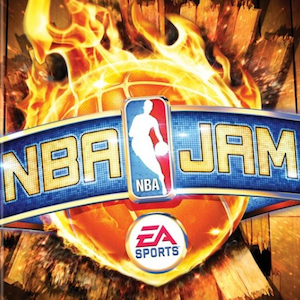 For those who love playing ball, this is the game for you. This is a re-boot of EA's NBA Jam that has been in the gaming world several years ago. This game is way different from the NBA 2k versions, which was said to have had a lot of realistic gaming features. NBA jam is not realistic, but fun. Get ready to hear the boom shakalakah sound with super high playing players dunking way over the top.
4. Portal 2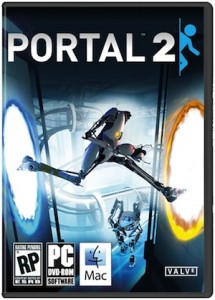 Portal 2 is another multi-platform game offering mind boggling puzzle and action gaming. This game was developed by Valve Software on the category of First Person Shooter. This game is a single player one and has co-operative multiplayer modes in its Xbox 360 counterpart. The sequel to the Portal offers more improvement to the graphical aspect and more logical puzzles to enjoy.
3. StarCraft II: Wings of Liberty
The StarCraft II: Wings of Liberty is another sequel for the continuity of the epic saga of the Zerg, Terran and Protoss races. They will clash again in this sequel that offers players with fast-paced real-time strategic gaming mode in which the original concept of the StarCraft is still maintained. This game has a vibrant and lively three dimensional graphics having stunning visual effects with massive army sizes and units. It has full map making capability and the scripting tools giving you, the players, freedom to customize and personalize your gameplay. This game is developed by Blizzard Entertainment offering real-time strategy gaming genre.
2. Team Fortress 2
The Team Fortress is another game developed by Valve Software and this one offers cartoony characters. This class-based and multiplayer team warfare game can offer you with new game types together with Valve's signature styles of art powered by their unique animation technology. The second Team Fortress, the TF2, is packed with wild variety of the classes providing players with a wide array of tactical personalities and abilities and in lending themselves to diverse skills of players
1. Trine 2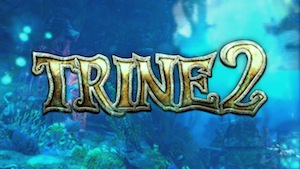 The Trine franchises are developed by Frozenbyte, Inc. is a platformer gaming genre. It can have animated bloody violence as well as fantasy violence since it is part of the game play. It offers a great gaming world that fits if you are a single player or even multi-players. The game has great art styles and designs of game levels that will get you hooked up the minute you try it. This is why this is our top choice.