Texts on scanned files, PDF, images and even on other web pages cannot be selected, copied or edited. If you need to copy the texts, you need to retype, which can be time consuming. It can be more difficult if you need to get the exact format. But this can be done easily by using an OCR or optical character recognition application. By using an OCR software for Mac, you can easily copy texts, as well as other elements of the file like tables, charts and bullets, while saving its original format. They support various languages so accuracy of text conversion is high. Here are some of the best programs that you can try.
10. ABBYY FineReader Express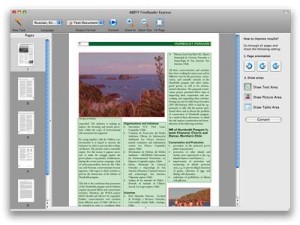 This OCR application was developed by ABBYY and is available for $99.99. ABBYY FineReader Express can make texts on PDFs, digital images and scanned documents editable and searchable. It has a user-friendly interface making it easy and convenient to use. You don't have to be a pro to use this program. It has excellent accuracy in recreating not only the texts but also the other elements of the file including numbering, charts, tables and bullets. It supports various formats such as JPEG 2000, PDF, TIFF, GIF, PCX, PNG, BMP, JPEG and DCX. It also supports 171 languages and up to three languages for every document.
9. VueScan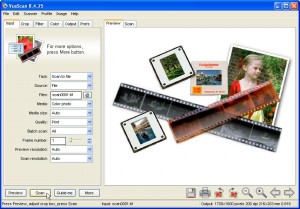 VueScan is a scanner application and OCR in one. If you lost your driver to your scanner for some reason and it is no longer supported by the manufacturer, you still have the chance to use it with the help of this program. It supports 1850 scanners including major brands like Canon, HP and Epson. The scanned file can be saved as JPEG, PDF or TIFF. Easily edit the texts on the scanned image using its OCR feature. The standard edition costs $39.95 while the premium edition is available at $79.95. The standard edition is free to upgrade for one year, while the premium edition offers unlimited upgrade at no additional cost.
8. Adobe Acrobat X Pro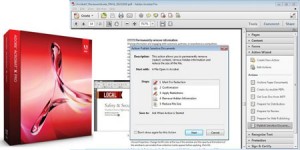 This is one of the most popular OCR applications. It allows editing of texts and images on PDF files, as well as scanned documents. Aside from OCR, it also offers other helpful features including saving to Microsoft Office file with the format intact and drag and drop feature for creating PDF and web forms.
7. Readiris Pro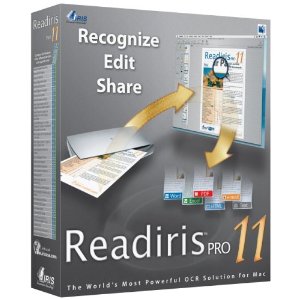 This application is compatible with computers running Mac OS X 10.4 or later. The latest version has a new OCR engine making the conversion of images, PDF files and scanned documents into editable formats more accurate and fast. It supports drag and drop feature and can recognize 130 different languages. The user interface is easy to navigate and understand. It doesn't take time to familiarize yourself with its use. Files can be easily turned to web pages as well. Readiris Pro is available for $129.99.
6. PDFPen
This application was developed by SmileOnMyMac, LLC and is available for $59.99. Edit, add images and texts, highlight and hide valuable information using PDFPen. If there is a form that you need to fill up and sign, this can be done easily with this program. There is no need to print a form, manually fill it up, scan then send or fax to the intended recipient, which can be time consuming.
5. DevonThink Pro Office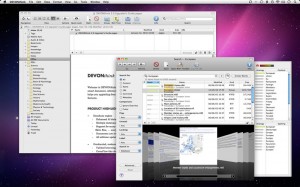 DevonThink Pro Office was developed by DEVONtechnologies, LLC. The company also offers other versions of the application including DevonThink Pro, Personal and To Go. However, Pro Office has all the features that the other options offer and more including scanning and OCR. Organize all your files in one program. Edit and search for your documents easily with this application. This is perfect for businessmen, office employees and students that work on several documents. You don't have to drown yourself with all the papers that you need to keep or organize. Scan and save them on your DevonThink Pro Office database and edit those that need to be changed. It is available for $149.95. You may also take advantage of the free trial, which lasts for 150 hours to determine if it is the program for you.
4. Evernote
Evernote is known as a free application used for taking notes or remembering things. Though it is not a stand-alone OCR application, it also offers this feature. It checks images for text, which makes them searchable. For instance, if there is a text on a photo saved, the application will save the text so you can search for it at a later time.
3. OmniPage Pro X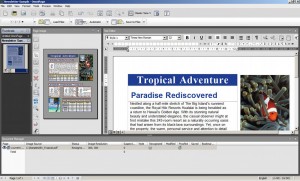 This application from Nuance Communications is available at $499.99. Though it is a bit expensive compared to other OCR programs, it offers great features that make it worth the price. It has improved accuracy as its new engine decreases errors on words at up to 40%. It can accurately recognize texts even the scanned document is not the original file. Other OCRs may not recognize texts if they were copied from the original document. But this is not the case with OmniPage Pro X as this is a powerful program. It can save the format of tables, columns and other elements on the file. PDF conversion to other formats including Windows Office formats is supported. It also supports different languages.
2. VelOCRaptor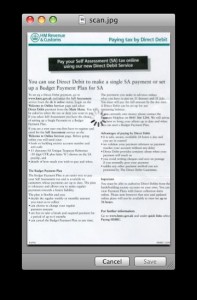 VelOCRaptor is an easy to use and affordable OCR. It is available for $29. It can detect texts on images, scanned files and PDF files. Drag and drop the file that you wish to search or save in PDF. It will detect the texts and convert them so they can be searchable and editable. You may copy the texts and use them on your other documents like Microsoft Office files.
1. Prizmo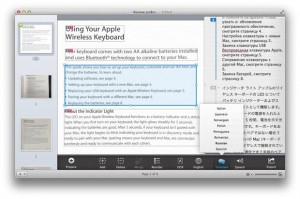 This application was developed by Creaceed and is available for $49.99. It offers quality and accurate recognition of texts and images from scanned documents like receipts and forms, screen shots and PDF files. It supports 40 languages and text to speech feature, which would read the recognized texts back to you. Saved files can be exported to other applications like Google Drive, Dropbox and Evernote.