Do you want to run Windows applications on your Mac? You don't need to get another computer and install Windows to do this. There are several applications that will let you run Windows on a Mac so you can use Windows programs on your computer. Some of them are for free, while some comes with a cost.
10. Q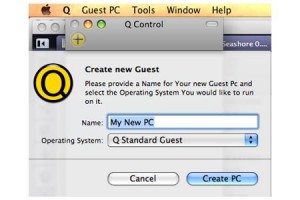 Q is an emulator that lets you create a virtual machine to run Windows applications on your Mac computer. It has a user friendly interface so you can easily learn how to use it. It is for free so you don't have to spend anything to download this on your computer. This is compatible with Macintosh running Intel and those that are based on PowerPC. However, this may not run properly on Mac Lion because of the removal of other features that it needs to run on this specific operating system.
9. DOSBox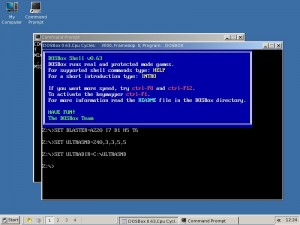 DOSBox is a free application that you can use on your Mac. Unlike other emulators and virtual machines, it is mainly used for running DOS based applications like games on modern computers including Mac. This can also be used on Windows computers that do not support DOS based programs. If you love old school DOS based games like Mario and Pacman, it is still possible to play them on your new computer with the help of DOSBox. It does not have a graphical user interface. It runs on the command window, giving you the real feel on how the DOS based games were played before.
8. Boot Camp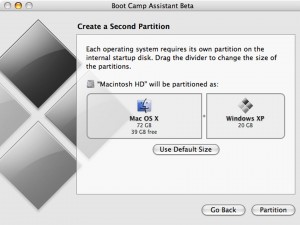 Boot Camp is one of the most popular ways on how to run Windows applications on Macintosh computers. This is a built-in feature on Mac, though it still needs to be installed. Go to Utilities and find Boot Camp Assistant to start the installation. This will partition your hard drive into two. One is for Mac and the other one is for windows. You may use the default partition size or change it to your preference. It is important to backup all your data before doing this step to ensure that you will not lose any vital files on your computer. However, this will not automatically install Windows operating system. You need to have your own copy of the installation disc to perform the installation. Once done with the installation, hitting the option key will give you the choice if you want to boot on Mac or Windows. If you wish to switch to the operating system, you need to reboot your computer.
7. WinOnX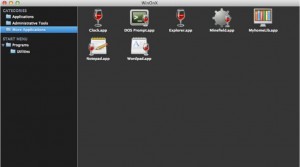 This is compatible with Mac computers running OS X 10.6 or later and is available for $4.99. This application was developed by NES Software. Though this is not for free, it offers more convenience than Boot Camp since there is no need to install Windows operating system. It supports creation of several virtual machines so you can install applications separately on your preferred settings. However, not all Windows applications may work on the program. The developers are welcoming feedbacks from users to determine the Windows programs that do not run on WinOnX so they can try to incorporate them on the next updates.
6. CrossOver Mac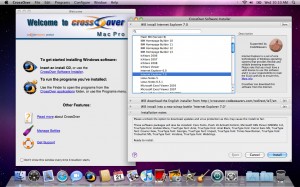 CrossOver Mac was developed by Codeweavers. It does not require installation of Windows operating system. Instead, it creates a virtual Windows environment that allows running of Windows applications. There is no need to reboot and switch operating system as you can run your Windows programs as if they were really made for Mac. There are 3 payment options to choose from. The one year e-mail support and upgrades is available at $59.95. This also comes with one free phone support. The option that comes with six months e-mail support and upgrades is available at $49.95. It doesn't have free phone support. The last option also doesn't have free phone support. It has one month e-mail support and upgrades for a month. You have the option to include CrossOver phone support for $19.95.
5. Virtual PC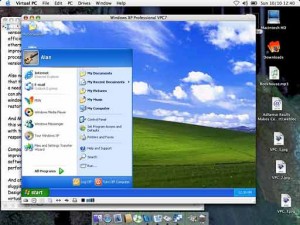 Virtual PC for Mac lets you use your Mac applications and Windows applications without the need to switch from one operating system to the other. This is convenient as you can run your Windows applications on your Mac like you do on native Macintosh applications. Sharing files on Windows network is also possible. Printing files on Windows will automatically use the printer installed on your Mac. Installing Virtual PC only takes a few minutes. After that, you can proceed with the installation of your Windows operating system. Virtual PC is available for $249.99.
4. Wine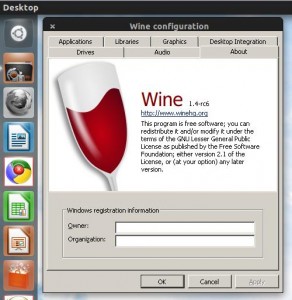 Wine is an open source program that can run on various platforms. It is available at no cost and it does not require reboot or installation of a licensed Microsoft Windows operating system. Install Wine application on your Mac computer and start running Windows application without any problems. You need to download the executable file of the Windows program that you wish to run and open it using Wine. However, running these applications would require you to enter specific commands. If you are not comfortable using command line, this could be a challenge for you. A tutorial on how to use the command line is available so you can learn about the commands first before using Wine.
3. VirtualBox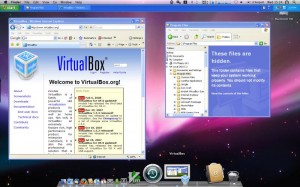 VirtualBox is another open source application that you can install on your Mac without a cost. It lets you create virtual machines to run other operating system including Windows and Linux on your Mac. Installing this program is fast and easy as you will be asked to follow the on screen instructions. You need a copy of the Windows operating system to install. Once done with the setup, you can switch conveniently between operating systems.
2. Fusion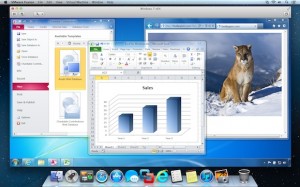 This is a powerful application that lets you seamlessly use Windows applications on your Mac without the need to reboot. It is available for $49.99. Run your Windows programs from your dock like they were made for Mac. Windows devices can also be used without any issue. There are three view options that you can choose from including full screen view, single window view and unity view.
1. Parallels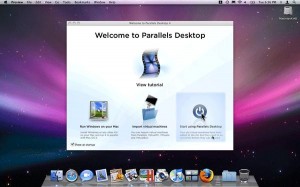 This is the best application for running Windows programs on your Mac computer. It is available for $79.99. Installation is fast and easy. Download the program, enter your product key for the installation and you're ready to use it. It does not require any other setup. Run your Windows applications like you run your Mac programs.